Men charged and arrested, found passed out in car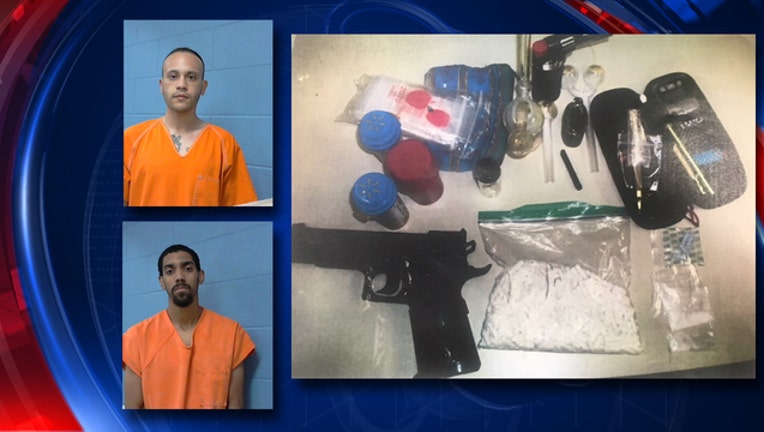 LA GRANGE, Texas (FOX 7 Austin) - Two men were arrested and charged after a deputy with the Fayette County Sheriff's Office found them asleep in their vehicle that was parked on the side of a road. 
According to the Fayette County Sheriff's Office, deputies were dispatched to a suspicious vehidle parked on Abbott's Grove School Road on Saturday, April 20. When deputies arrived on scene and made contact with the occupants of the vehicle, it was discovered that the two men were under the influence of some kind of narcotic or alcohol. 
Deputies searched the vehicle and hour a number of Xanax pills, marijuana, THC oil, methamphetamines, THC gummy worms, a life-like toy pistol, and numerous pipes / paraphernalia. 
Both men, 25-year-old Kohle Elliot Davis of San Antonio and 27-year-old Erick Sebastian Rivera of San Antonio, were arrested and charged with possession of a controlled substance.