Meryl Streep and husband Don Gummer secretly split six years ago after 45 years of marriage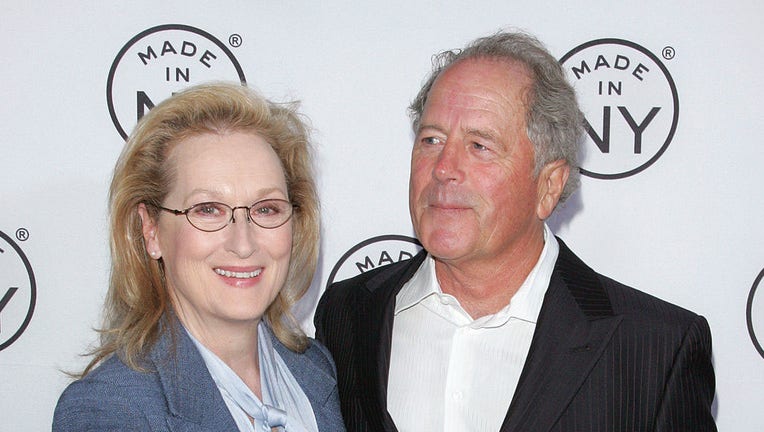 article
Meryl Streep dropped a bombshell regarding her relationship with husband Don Gummer. 
The Oscar winner and famous sculptor has secretly called it quits for more than six years after being married for nearly five decades. 
"Don Gummer and Meryl Streep have been separated for more than 6 years, and while they will always care for each other, they have chosen lives apart," Streep's rep confirmed with Fox News Digital.
Despite the separation, Streep was spotted wearing her wedding ring at the "Princesa De Asturias" Awards 2023 Ceremony, on Friday.
The couple's last public appearance together was at the Oscars in 2018.
"The Devil Wears Prada" actress additionally honored Gummer at the 84th Academy Awards, when she won Best Actress for her performance in "The Iron Lady."
MERYL STREEP WINS ONE OF SPAIN'S MOST PRESTIGIOUS AWARDS
"First, I'm going to thank Don," she began at the time. " . . . because when you thank your husband at the end of the speech, they play him out with the music, and I want him to know that everything I value most in our lives, you've given me."
'BIG LITTLE LIES' STAR MERYL STREEP SLAMS THE TERM 'TOXIC MASCULINITY' ARGUING THAT WOMEN CAN BE TOXIC TOO
Streep and Gummer met while she was mourning the loss of her late boyfriend, "Deer Hunter" co-star John Cazale. He died of lung cancer while they were dating. 
Later she tied the knot with Gummer in 1978 and they later welcomed four children together -- Henry, 43, Mamie, 40, Grace, 37 and Louisa, 32.
The couple additionally have five grandchildren, as their daughter Grace recently welcomed a baby girl with Grammy-winning British musician Mark Ronson. 
Streep and Gummer's kids have all followed in their mother's talented footsteps. 
Grace has been featured in "Mr. Robot," "The Newsroom" and "American Horror Story," while their daughter Louisa stars in "The Gilded Age."
Their son Henry pursued a music career with the stage name Henry Wolfe.
When Streep was previously asked whether being a mother or acting was more difficult, she immediately responded with motherhood.
"Mothering. Definitely. Acting — that's praise, money, fulfillment. Mothering — they don't even say, 'Thank you.' They don't even clear the table unless you say, 'Excuuuse me,'" she told The Washington Post. 
CLICK HERE TO GET THE FOX NEWS APP
"Real life, there's no comparison to acting. I can't really call acting work, since it's secretly so fun. Even the difficult things; it's satisfying to do the difficult things well."
Read more of this story from FOX News.