Missing 9-year-old girl Charlotte Sena found safe after New York state park disappearance: police
Missing 9-year-old Charlotte Sena has been found after disappearing from Moreau Lake State Park in New York on Saturday, authorities say.
New York State Police announced on Monday night that a suspect has been taken into custody over the incident. Sena is reportedly safe and healthy.
"Charlotte Sena has been located and [is] in good health," the statement read. "A suspect is in custody. This is still an active investigation."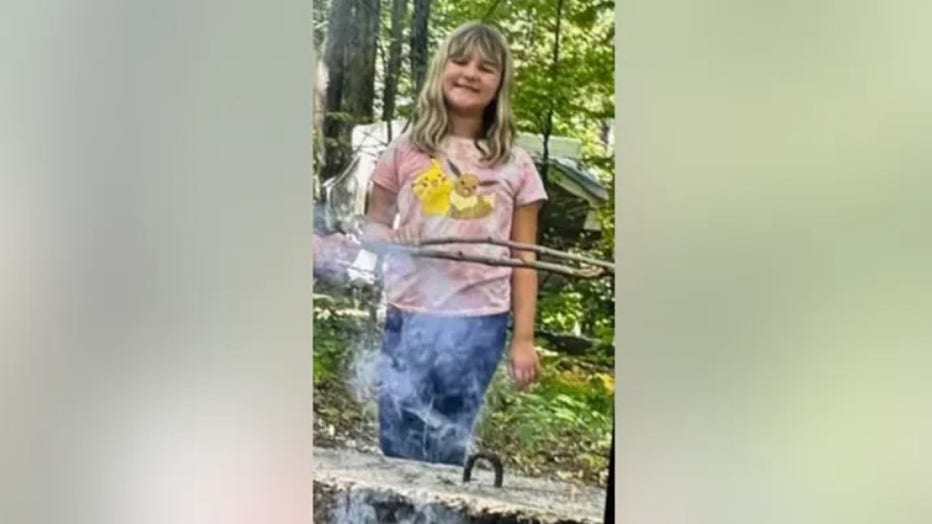 New York State Police shared this photo of Charlotte Sena, 9, who went missing from her family campground at Moreau Lake State Park. (New York State Police)
Sources tell Fox News Digital that the male suspect left a ransom note. The suspect also reportedly has a criminal history involving sexual abuse, according to the Albany Times-Union.
Sena is currently being evaluated at the hospital. New York Governor Kathy Hochul said she was "overjoyed" at the news of Sena being found safe.
"Our hearts are with her family as they welcome her home," the statement read. "Thank you to the New York State Police, New York Park Police and all who worked so tirelessly to find Charlotte. It is because of their efforts that Charlotte will be able to return home safe to her family." 
Before she was found, Sena was last seen biking on Loop A in Moreau Lake State Park at around 6:15 p.m. on Saturday. She was reported missing around 30 minutes later.
After she disappeared, an Amber Alert was sent out saying that she may have been taken "under circumstances that lead police to believe that they are in imminent danger of serious harm and/or death."
During the search, officials described Sena as a kind, thoughtful 9-year-old girl who looked out for other children.
"Charlotte is a bright and adventurous girl who loves to be outside," the state police's statement read. "Charlotte has a huge heart and wants to create a club at her school for kids who don't have friends. She always put others first."
Authorities are actively investigating the situation. Anyone who may have relevant information is urged to call the New York State Police at 518-457-6811, dial 911 or email crimetip@troopers.ny.gov.
This is a developing story, check back with us for updates. Read more of this story from FOX News.