Multiple narcotic arrests made in Fayette County
FAYETTE COUNTY. Texas - Fayette County Sheriff Keith Korenek has reported that the "Fayette County Narcotics Unit had themselves a day."
Three separate incidents took place on Tuesday, January 7.
The first arrest started with a traffic stop that lead to a probable cause after an open container was found in the rear seat near a passenger. The backseat passenger, Daniel Rojas of Bay City, admitted that he was carrying Marijuana to one of the investigators. He was arrested and transported to the Dan R. Beck detention center by La Grange Police.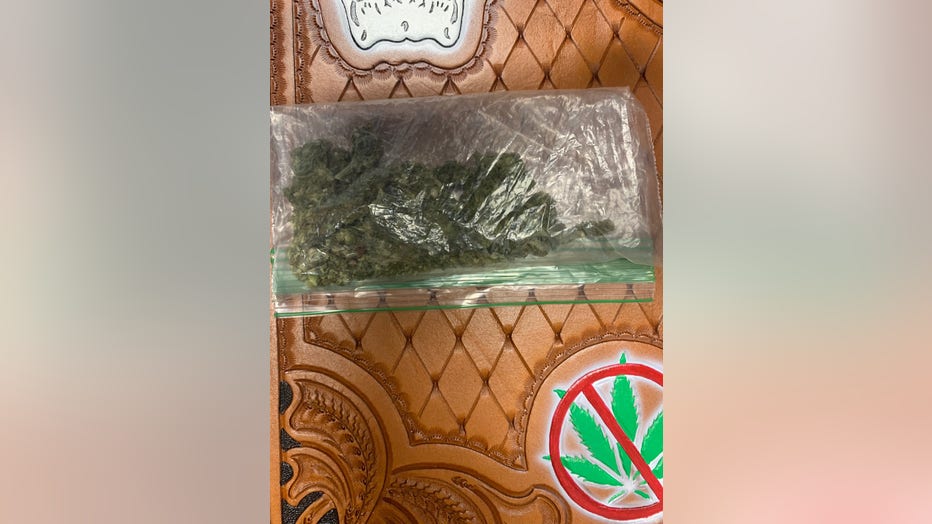 Possession of
​​​​​​Marijuana by Rojas (Fayette County Narcotics Unit)
The Fayette County Narcotics Unit received another call about possible narcotics activity at a specific room located at the Green Acres Apartments on Hwy 159. After arriving on the scene the investigators obtained a usable amount of Marijuana and numerous drug amounts of drug paraphernalia. According to police, the investigation is still ongoing.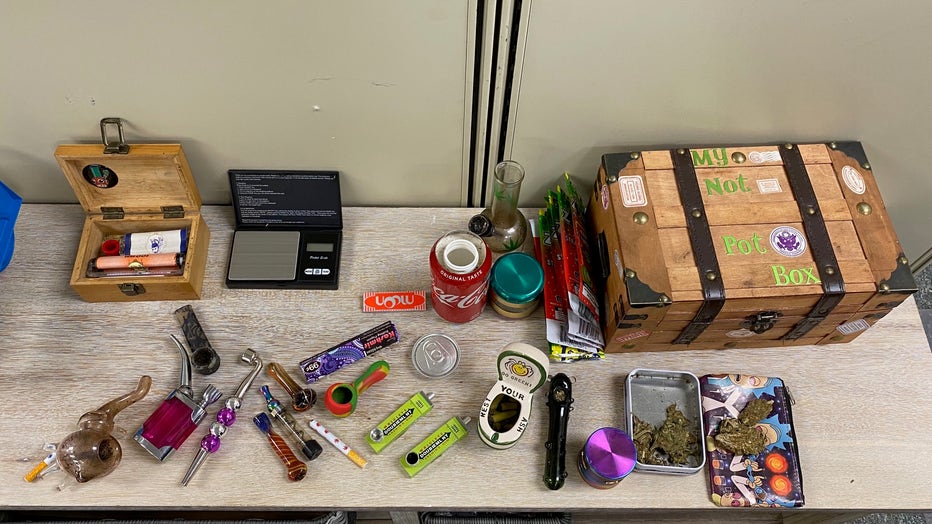 Fayette County Narcotics Unit
Toward the end of January 7, the Unit initiated a traffic stop on a vehicle leaving a residence of interest. According to police, the vehicle had two passengers, a male, and a female. Investigators searched the car with probable cause and the female passenger admitted there was a pistol in the car and that the male passenger, Justin Miller, was a felon. "The Investigators located crystal-meth, black tar heroin, unidentified pills, [two] syringes loaded with liquid meth, a bottle of urine to pass a possible drug test and the pistol the driver was talking about." police wrote in a statement. The pistol contained several bullets and extra ammo magazine. La Grange Police Officers transported Miller to the Dan R. Beck Detention Center.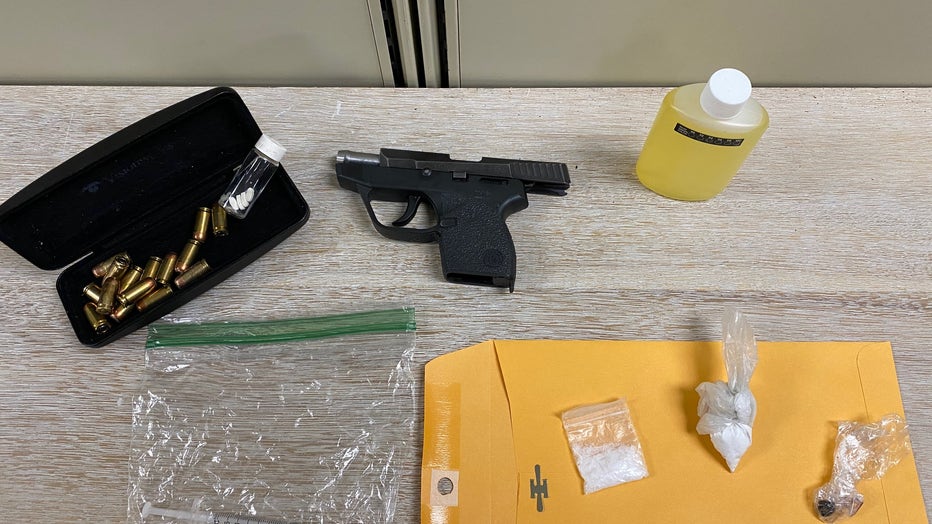 Fayette County Narcotics Unit 
Officer Korenek also reported another drug bust made by the Fayette County Sheriff's Office early Wednesday morning. 
At approximately 3 a.m. on January 8 an officer conducted a traffic stop in front of the Fayette County Sheriff's Office after observing a traffic infraction. The officer noticed the two occupants were acting in a nervous behavior. The passenger of the car, 26-year-old Timothy King, admitted to having Marijuana paraphernalia and a syringe inside of the vehicle. This lead to a probable cause search of the vehicle where more syringes were found inside of the vehicle, all of which contained unknown substances.
The driver of the vehicle, 45-year-old James Touchet was placed into custody for Possession of a Controlled Substance. The occupants were transported to the Dan R. Beck Justice Center. Two clear bags believed to be containing methamphetamines were found inside of Touchet's underwear while at the jail. He was then charged with Possessing Narcotics inside of a Correctional Facility.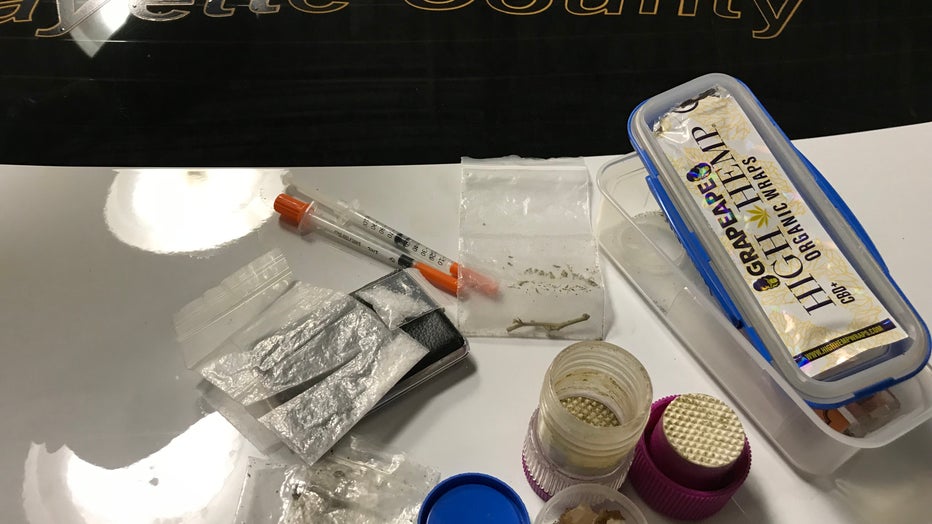 Fayette County Sheriff's Office