New details emerge in fatal South Austin home intruder case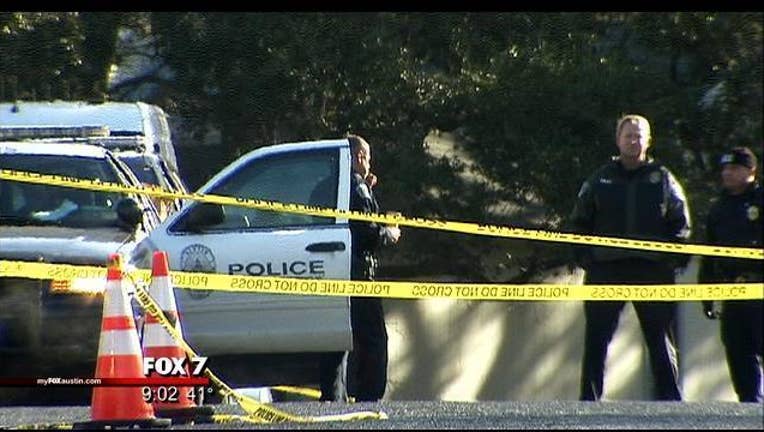 article
AUSTIN, Texas - New details in the shooting death of a south Austin resident suspected of being a home intruder. FOX 7 has learned that the intruder was autistic.
The family who lives in the home was startled when they heard someone at their door.
Their attorney spoke to FOX Monday saying the homeowner took matters into his own hands to protect his three daughters and wife.
A man in his 20's was reportedly banging on the doors of several homes Monday morning.
It was when he got to this home in the 10,000 block of Brantley Bend that things turned deadly.
"An intruder kicked in his door, he didn't know the intruder and unfortunately he had to take action," a spokesperson with the Austin Police Department said.
Police say the homeowner, John Daub, shot the suspect out of fear for his family's safety.
"Family man, father of three, they're all pretty traumatized right now. They're all just kind of trying to gather their thoughts and figure out how to move forward," says the family's attorney.
Neighbors like Steve Roberts knew something wasn't right.
"Got up at 6 o'clock to put some trash out and I hear three gunshots boom-boom boom. That was it then the fire truck ambulance came down and I think I never have seen so many police in my life," Roberts said.
Now we're learning more about the suspect. He was living across the street at this group home for developmental and intellectual disabilities.
The company, Rescare, tells FOX 7 the autistic resident became agitated and ran from the home disregarding commands from a staff member to come back.
We looked into the group home. According to state records they have a rating of 67 out of 100. The statewide average for these types of facilities is 85.
Their most recent inspection was in July where 27 deficiencies were cited which included failing to ensure client privacy, a lack of protection from abuse and neglect, not providing adequate access to job training and outside personal activities.
There were also concerns regarding staff training.
This does not come as a surprise to Joan Inbody who lives nearby.
"They don't belong here. We've got little kids on this circle here. They don't belong here," she said.
State officials say all the discrepancies have been resolved.
But after Monday, a neglect investigation is underway.