New rendering for McKalla Place includes affordable housing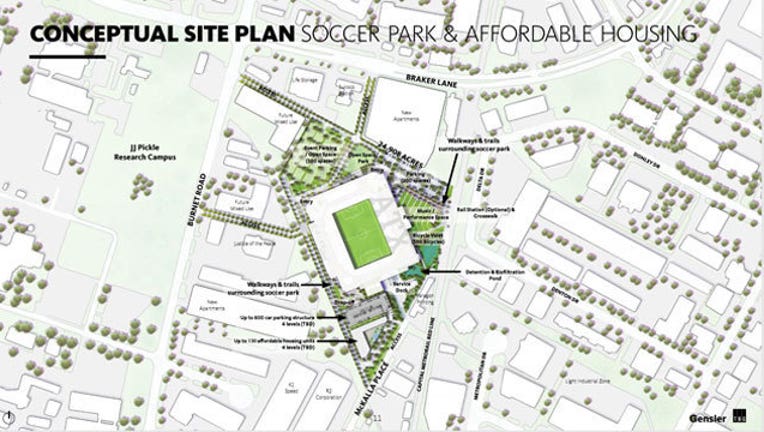 A new photo released by MLS2ATX shows a conceptual rendering of McKalla Place which includes a potential on site location for affordable housing. 
The group had previously released photos of what the stadium and soccer park would look like.
In a press release, attorney for Precourt Sports Ventures Richard Suttle says, ""Precourt Sports Ventures' vision is to create a true partnership with the City of Austin at McKalla Place, revitalizing an unused site to generate the greatest community benefit."
"In addition to direct financial contributions to Foundation Communities and other organizations, we mentioned in our proposal that we would discuss and examine the possibility of future on-site affordable housing with Foundation Communities at McKalla Place because we know what an important issue this is in Austin," Suttle says,
Executive Director of Foundation Communities Walter Moreau says in the release, ""We appreciate Precourt Sports Ventures' commitment to affordable housing in Austin and look forward to continued discussions. Their willingness to help fund our Waters Park site in North Austin and their open mindedness to the possibility of affordable housing going onsite at McKalla Place shows what kind of partner they would be for the City and this community."