New study: Renting a home is more affordable than buying one in 2023
TAMPA, Fla. - A new rental Affordability Report by ATTOM found it's more affordable to rent an average three-bedroom home in 2023 than to own a comparably sized median-priced home.
"It's like picking the lesser of two evils. One's a little bit less bad than the other one is," Rick Sharga, the executive vice president of market intelligence for ATTOM, said. "Rental rates did grow faster than home prices did over the last year. And in spite of that, it's still more affordable to rent a property than it is to own a similar property in about 93% of the markets across the country."
READ: Habitat for Humanity building homes for new Manatee County community
That includes the Tampa Bay area where rents for comparable properties also skyrocketed. Despite that, the report found monthly payments for new homeowners were still higher.
"That really is attributed primarily to the increased costs of financing," Sharga said. "If you were looking to buy a house that you might have bought a year ago, the monthly mortgage payments have gone up between 45 and 50% across the country."
Realtors said while renting may be the most affordable option for some right now, there are other things to consider.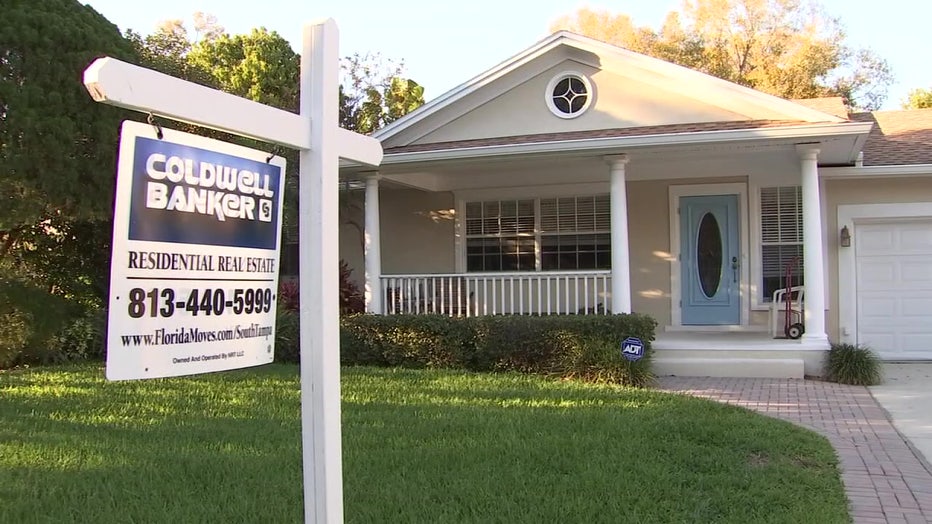 PREVIOUS: Housing advocates see high influx of homelessness in 2022 as rents increased
"There's no asset there for you. It's just a roof over your head. And we all need a roof over our heads. But it's better to have the roof be your own roof that you own and are going to own," said Amy Heckler of Heckler Realty.
Renting is a good way to meet short-term needs, but experts said owning a home is the best route for long-term stability.
"It makes sense for someone's financial future," Jessica Lautz of the National Association of Realtors said. "Buying a home, honestly, is the number one way that Americans build wealth in the U.S. And so having that and having your stability and the place to call home at all makes a lot of sense for most Americans."
MORE: This is how many hours you need to work to afford rent in Tampa
Last year's report concluded it was more affordable to own than rent.
The analysis for this report incorporated 2023 rental prices and 2022 home prices collected from ATTOM's national property database.