North Texas man arrested after 8-week-old boy critically injured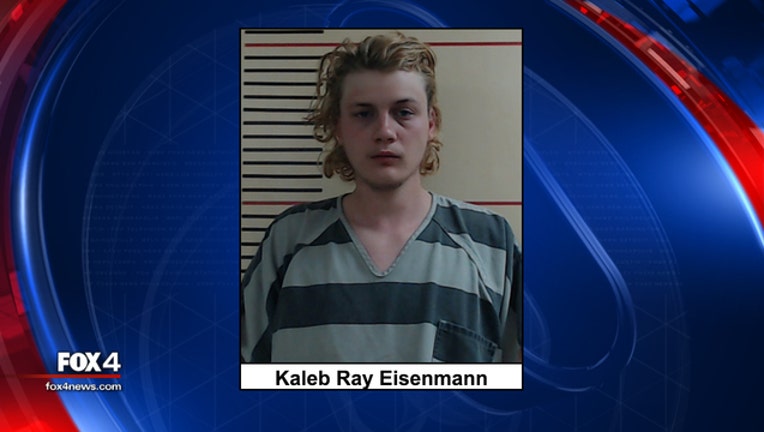 article
SPRINGTOWN, Texas - A 20-year-old man was arrested after an infant was critically injured in Parker County.
Kaleb Ray Eisenmann, of Springtown, has been charged with injury to a child after the 8-week-old boy was found with "severe head trauma."
His arrest goes back to an incident on Valentine's Day, when Eisenmann was watching his girlfriend's three kids - an 8-week-old, a 2-year-old, and a 6-year-old – while she was at work.
The Parker County Sheriff's Office reports he called his girlfriend and told her the infant "wasn't breathing right because of a cold."
When she got home, the infant was "lethargic, pale and not acting normally," and had a seizure while they were taking him to the hospital.
After being taken to the hospital, the infant was transported to Cook Children's Medical Center. The infant is now in critical condition in the intensive care neonatal unit.
According to an arrest warrant affidavit, Eisenmann said he couldn't get the 8-week-old to stop crying and got frustrated. He told investigators he "jerked the baby up and out of an infant swing too hard," hard enough to "maybe cause an injury."
"I didn't slam him but I did sit him down really kind of hard, and his head bounced up a little bit," the affidavit states he told investigators. He then admitted he may have caused bruises on the baby's stomach by grabbing him too hard.
Hospital officials said the infant had severe head trauma, which are consistent with abuse.
The two other children Eisenmann was taking care of were checked out at the hospital but were later released back to their mother.