Pilot in hot air balloon crash had convictions, complaints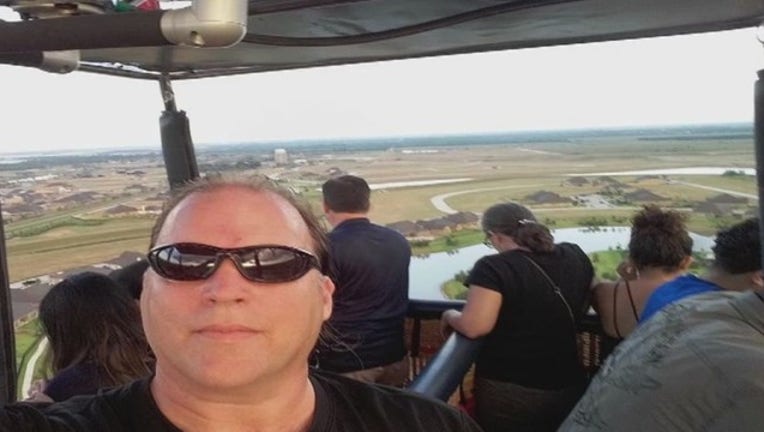 article
DALLAS (AP) — The pilot of the hot air balloon that crashed Saturday in Texas had at least four drunken-driving convictions, two prison stays and more than 40 customer complaints in his past, records show.
Alfred "Skip" Nichols was identified by friends and colleagues as the pilot of the downed balloon, operated by Heart of Texas Hot Air Balloon Rides. Investigators said the balloon hit high-tension power lines before crashing into a pasture near the Central Texas town of Lockhart. Authorities have not publicly named any of the 16 people killed, saying it could take a while to identify the bodies.
Before setting up operations in Texas in 2014, Nichols had extensive criminal and business troubles in the St. Louis, Missouri, area. Here is a timeline of those events:
1990:
Nichols pleaded guilty to driving while intoxicated in St. Louis County, according to online court records.
1996:
Nichols got his commercial license to pilot hot air balloons in Missouri in July.
1997:
The Better Business Bureau in St. Louis received its first complaint against one of Nichols' businesses, Air Balloon Sports, a spokesman said.
2000:
Nichols was convicted of a drug crime and spent about a year-and-a-half in prison before he was paroled.
The Better Business Bureau issued a consumer alert in May against another Nichols company, Manchester Balloon Voyages, saying 11 complaints had been received since June 1999. Customers said the company would cancel rides at the last minute and never refund money, reschedule or return calls.
2001:
In September, the Better Business Bureau again warned customers about Manchester Balloon Voyages, saying it had received more than three dozen complaints since late 1998. Customers estimated losing between $70 and $700. A Catholic nun, for example, never recouped the $364 she paid toward a ride for her and three friends to celebrate her 50th anniversary of service. The bureau added that the Missouri attorney general's office had received 15 complaints or reports on the company. The AG's office on Monday would not discuss its involvement.
2002:
Nichols pleaded guilty to two driving while intoxicated charges.
2008:
In July, the Better Business Bureau warned customers about Nichols and his businesses for a third time. The bureau said it had received eight complaints against Air Balloon Sports during the last two years, including one from a woman who had paid $1,600 to take her family on a ride as a Christmas gift. The woman said Nichols repeatedly cancelled rides "even when the weather appeared calm and sunny," according to the bureau. The bureau noted at the time that Nichols was on probation with the Missouri corrections department for distribution, delivery or manufacturing of a controlled substance.
2010:
Nichols returned to prison in April after his parole was revoked because of a 2010 drunken-driving conviction.
2012:
Nichols was paroled in January.
2013:
Nichols settled a personal injury lawsuit filed by a woman who was among eight passengers in a balloon that crash-landed in suburban St. Louis, according to court records. The woman suffered neck and back injuries. Her lawsuit blamed the balloon's fast descent on a lack of propane. Nichols blamed a lack of wind. In a deposition, Nichols said his driver's license had been suspended in 2010 for 10 years.
2014:
Nichols set up operations in Texas, according to interviews. In order to keep his St. Louis business going, he started offering flights in Texas during the winter when St. Louis was rainy and cold, according to his ex-girlfriend Wendy Bartch.
In August, the same balloon that crashed Saturday was involved in an accident in Kyle, Texas, according to Federal Aviation Administration records. The balloon made a hard landing when the pilot touched down abruptly to avoid striking a ground-crew vehicle, which had been parked in the balloon's path. Two passengers were hurt. It was unclear whether Nichols was the pilot on that day.
Nichols' company, Air Balloon Sports, was shuttered at some point, said a spokesman for his Texas operation, Heart of Texas Hot Air Balloon Rides.
2015:
Deed records show that Nichols purchased a house in Kyle, Texas, where he lived until his death, according to his roommate and colleague, Alan Lirette.
_______
Dunklin reported from Dallas. Salter reported from St. Louis. Associated Press writers Emily Schmall in Fort Worth and Joan Lowy in Washington, D.C., contributed to this report.