Police bust credit card ring in Grapevine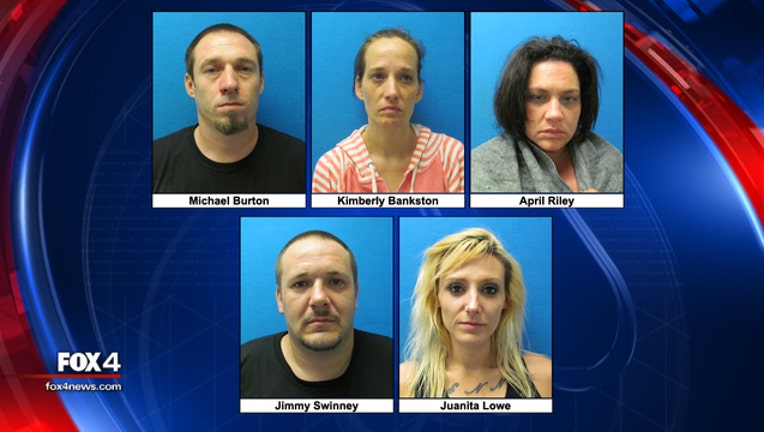 article
GRAPEVINE, Texas - Five suspects and more than 100 stolen credit card numbers are now off the streets in Grapevine.
The Grapevine Police Department said officers were called to the Comfort Suites in late April after a customer tried to pay with a credit card that had a fraud alert on it. The officers arrested that customer.
Dispatchers then began calling other hotels in the area and found other people using a credit card under the same name at Great Wolf Lodge.
Officers arrested several more people at Great Wolf Lodge. They found a list of about 100 credit card numbers and a credit card embosser, plus several grams of methamphetamine in the room.
Police identified the suspects as 32-year-old Michael Paul Burton of Azle, 32-year-old Jimmy Lee Swinney of Springtown, 25-year-old Juanita Marie Lowe of Jackson, 36-year-old Kimberly Bankston of Whitney and 35-year-old April Sue Riley of Irving.
Burton, Bankston and Riley are charged with engaging in organized criminal activity. Burton was also charged with evading arrest and drug possession. Riley was charged for failing to identify as a fugitive.
Swinney was jailed for outstanding warrants and Lowe is facing charges for drug possession.
Police said they don't believe any of the stolen credit card numbers were local. Most were linked to businesses in other states.