President Trump comes to Austin, speaking at Austin Convention Center
AUSTIN, Texas - President Trump will be in Austin Sunday afternoon for the 101st American Farm Bureau Federation Convention.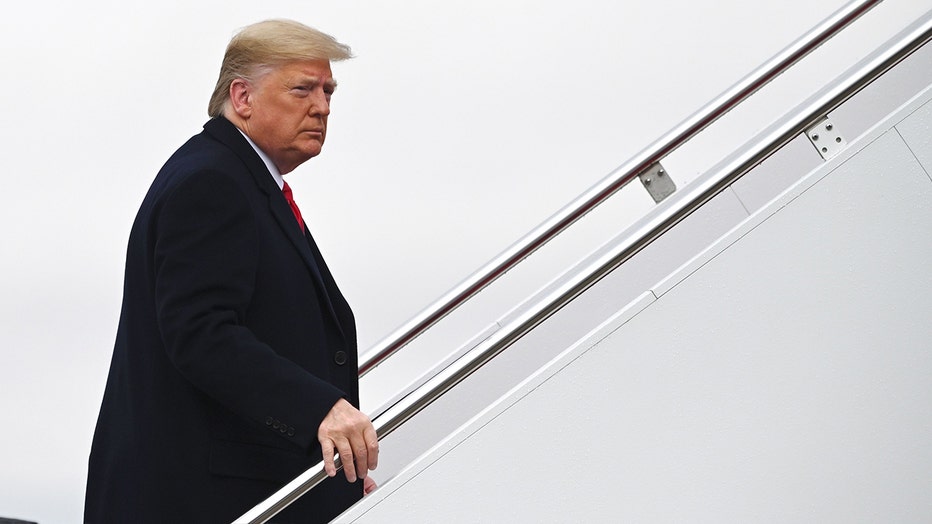 US President Donald Trump boards Air Force One as he departs Joint base Andrews in Maryland on December 14, 2019, for a trip to the Army-Navy football game in Philadelphia. (ANDREW CABALLERO-REYNOLDS/AFP via Getty Images)
The President will be speaking at the Austin Convention Center in Downtown Austin where the convention is to take place. 
RELATED: President Trump to speak at Austin Convention Center
Air Force One will be arriving in Austin around 4:00 p.m.
The President is scheduled to speak at the Convention around 5:00 p.m. 
FOX 7 Austin will be live streaming his speech at the convention online.