San Antonio Spurs to host first ever Selena Night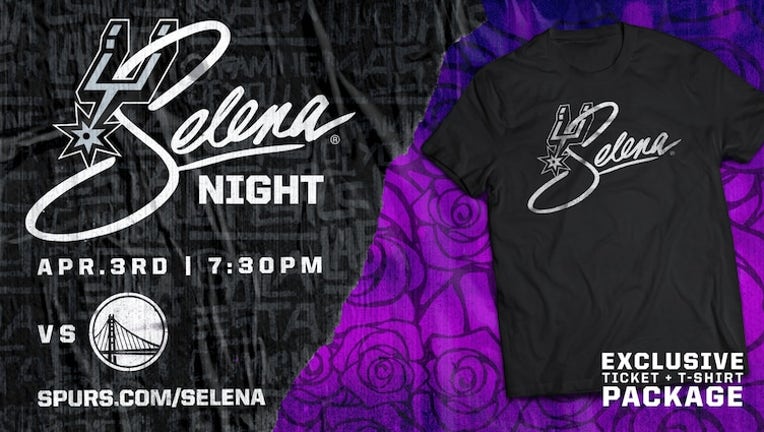 SAN ANTONIO, Texas - The San Antonio Spurs are holding its first ever Selena night to honor the life and legacy of the Queen of Tejano, Selena Quintanilla.
The NBA's first ever Selena Night will be at the AT&T Center on April 3 when the Spurs take on the Golden State Warriors and there will a lot of activities to conicide with the event.
Selena Night will see the launch of a 20 piece Selena x Spurs collection that will include clothing, caps and other items for both men and women.
Two pieces from the collection, a unisex short sleeve tshirt and a drink tumbler, will be on presale beginning February 5.
Besides the items for sale, during halftime speed painter David Garibaldi will create a painting of Selena to be auctioned in support of Silver & Black Give Back and the Selena Foundation.
There will also be a Selena themed game of Name That Tune and Selena photo opportunities throughout the arena.
Tickets and t-shirt packages are available on a first come, first serve basis and the first 10,000 fans in attendance on Selena Night will get a commemorative Selena x Spurs rally towel.
You can get full details on all the night's events on the Spurs website.