School-bus-size giant squid may be lurking deep in the sea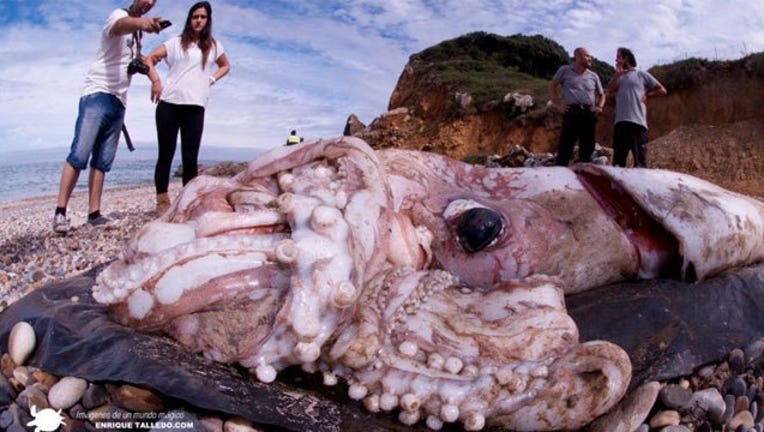 article
Steeped in mystery, the elusive, deep-sea-dwelling giant squid, with eyes the size of basketballs, may be larger than it has gotten credit for. In fact, the monster cephalopod may grow to be longer than a school bus, researchers say.
Specimens recognizable as giant squid (Architeuthis dux) have been found washed up onshore since at least 1639. However, these sea monsters — which some people say inspired the legend of the giant kraken, though not all scientists agree — are so elusive that they were largely thought to be mythical until they were first photographed alive in their natural environment in 2004.
Ever since giant squid were discovered, there has been considerable speculation as to how large they can get. In a previous analysis of more than 130 specimens, scientists said that none exceeded 42 feet (13 meters) in length. Suggesting that giant squid could grow larger was "a disservice to science," they said.