Sheriff calls officers heroes after saving infant's life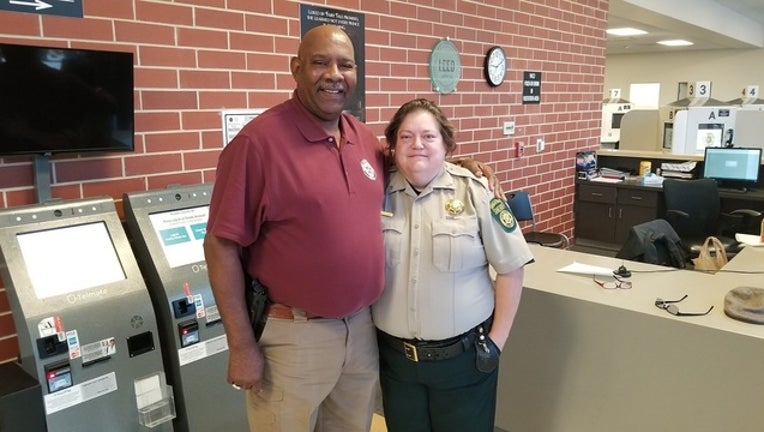 article
DOUGLAS COUNTY, Ga. - The Douglas County Sheriff is calling two of his detention officers heroes after saving the life of an unresponsive one-month-old boy Friday.
Sheriff Tim Pounds said officers Brenda Jordan and Barbara Sprayberry were at the visitation center when the infant stopped breathing. Sprayberry called 911, checked the baby's airway and started performing mouth-to-mouth resuscitation. It wasn't long before the baby was crying again.
Paramedics quickly arrived and were able to take over from there. The young boy was rushed to Douglas Wellstar before being flown to Children's Healthcare of Atlanta at Scottish Rite.
"If they had not been there and did what they did, the child would not have survived," emergency room doctors said adding that the child would have not even made it to the hospital if the two officers did not intervene.
Sheriff Pounds commended the officers' "calm demeanor" in the face of crisis.
"To save a life, especially that of an infant, is the highest justification of existence, and the ultimate service to the public," said Lt. Glenn Hensley, supervisor to the officers.
Both officers bring almost 20 years of experience collectively to the sheriff's office.