Silver Alert issued out of Conroe for 70-year-old man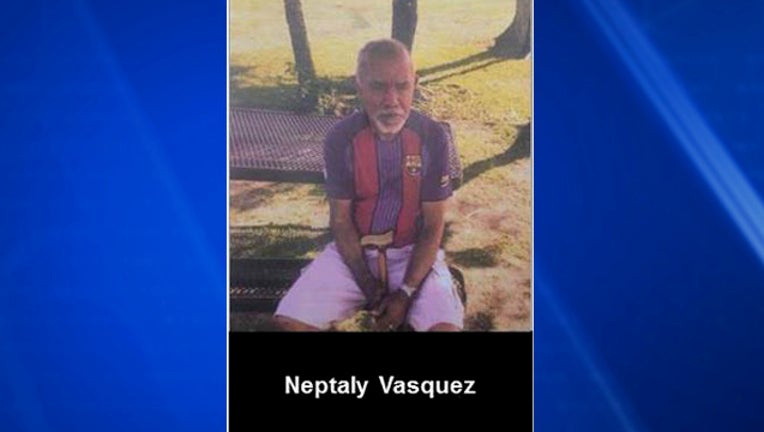 article
CONROE, Texas (FOX 26) - The Texas Department of Public Safety has issued a Silver Alert for 70-year-old Neptaly Vasquez. He was last seen on Odd Fellow Street near West Semands Avenue in Conroe at around 2:30 p.m. on Thursday.
Vasquez is described as standing at a height of 6-feet tall, weighing 163 pounds with gray hair, brown eyes, a visible bulge on his chest and a five-inch scar on his forehead. He was last seen walking with a wooden cane, wearing a baseball cap with the word "LATINA" on it, a gray shirt and blue shorts.
Anyone with information about Vasquez in encouraged to contact the Conroe Police Department by phone at 936-522-3200.