Suspects rob woman at gunpoint, open fire on her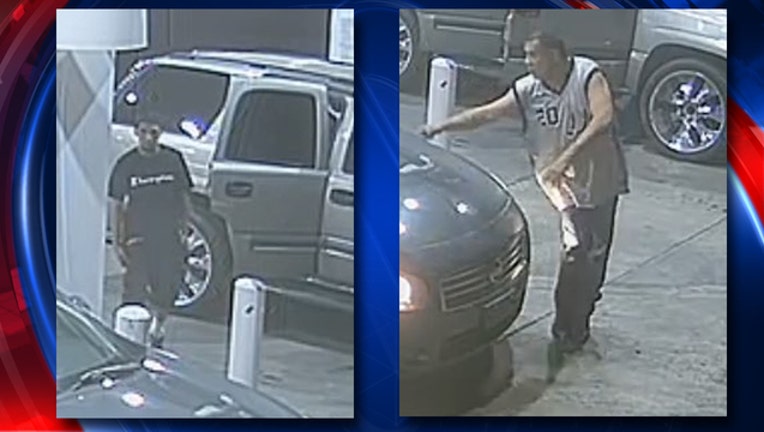 SAN ANTONIO, Texas (FOX 7 Austin) - The San Antonio Police Department is asking for the public's assistance in identifying and locating two suspects involved in an aggravated robbery this month. 
According to police, the robbery happened around 11:40 p.m. on Tuesday, April 16. A female victim was robbed at gunpoint outside a business in the 400 block of Fair Avenue in San Antonio.
The victim attempted to follow the suspects in her vehicle but they opened fire, striking her vehicle.
According to the victim, the suspects drove away in a gold Tahoe with silver rims. 
Anyone with information that could lead to the identification and arrest of these individuals is asked to call the San Antonio Police Department or Crime Stoppers at 210-224-STOP.