Syrian troops capture more ground in push on IS stronghold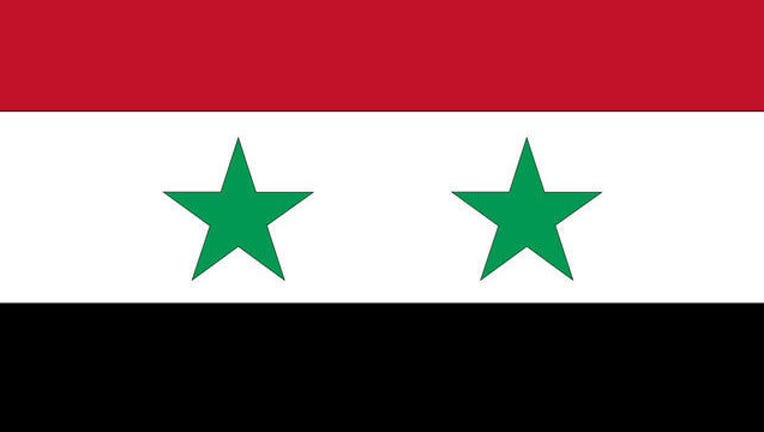 article
BEIRUT (AP) — Syrian government forces on Monday captured more ground in their push toward the northern city of Raqqa, the Islamic State group's de facto capital, and are approaching a military base that fell to IS when the militants routed the army from the province two years ago, state media and an activist group said.
IS has been fighting on several fronts in Syria and Iraq over the past weeks and the extremists are coming under more pressure after losing areas they had controlled since they declared a self-style caliphate two years ago.
The Syrian government push Monday came two days after the troops first reached the edge of the northern province of Raqqa. The Syrian government has had no presence in the province since August 2014, when IS captured the Tabqa military air base and killed scores of government soldiers. The provincial capital, Raqqa, became the militant group's first conquered city and later the seat of its self-styled caliphate.
The Britain-based Syrian Observatory for Human Rights said Syrian troops and special forces known as "Desert Hawks" are getting close to the Tabqa base.
The SANA news agency said troops are advancing under the cover of airstrikes by the Syrian air force and "Russian friends" — a reference to Russian airstrikes. The report said troops now control the Zakiya area, about 40 kilometers (25 miles) from Tabqa, which is southwest of the city of Raqqa.
SANA posted a video taken by its crew in Raqqa province showing Syrian tanks, multiple rocket launchers and artillery in action. The video also shows airstrikes targeting areas in the desert near where the province of Hama, Aleppo and Raqqa meet.
The Lebanese Hezbollah group's Al-Manar TV reported that Syrian government forces repelled a counter attack by IS near the town of Ethraya, the main point from where the government offensive was launched. Hezbollah is fighting on the side of resident Bashar Assad's forces in the Syrian civil war.
The Observatory said that since government forces began their offensive toward Raqqa last Wednesday, 70 IS fighters and nine troops have been killed.