Taco Bell to offer the 'Naked Egg Taco'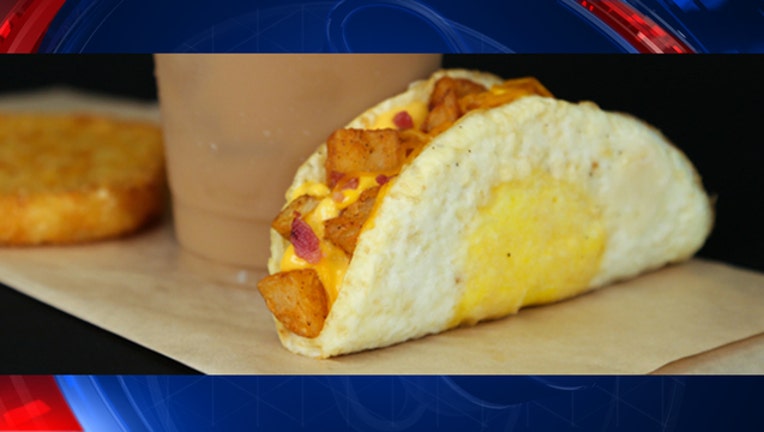 article
IRVINE, Calif. (FOX 13) - Breakfast is being turned inside out.

At least, that's according to Taco Bell, which is debuting a "Naked Egg Taco" by the end of August.

The breakfast item is stuffed with crispy potatoes, bacon or sausage and cheese that are tucked in a fried egg taco shell.

However, taco fans don't have to wait until the end of the month to taste it. Taco Bell will host a "Bell & Breakfast" brunch event starting on August 17 in select cities.

The schedule is the following:
New York (August 17)
Laguna Beach, CA (August 250
Austin, TX (August 26)
Chicago (August 27)

Reservations are available through the OpenTable app or through its website by clicking here.