Ten arrested for interstate drug trafficking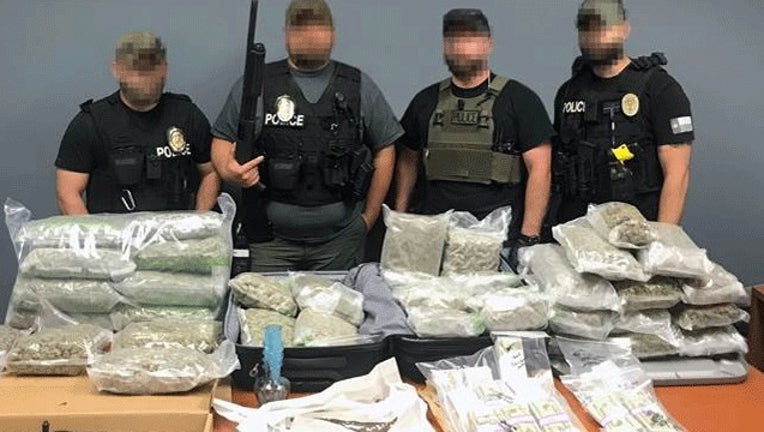 article
The Cedar Park Police Department has arrested ten individuals for interstate drug trafficking. 
According to the Cedar Park Police, the department's narcotics unit just concluded a seven month investigation involving the partnership of the Leander Police Department, the Dallas and Austin Divisions of the DEA, the Dallas Fort Worth Airport Police, the Bureau of Alcohol, Tobacco, Firearms and Explosives, and the Counter Drug Task Force. Through out the investigation, the multi-agency team determined that three groups were acting in cooperation to manufacture, transport, and distribute drugs in Central Texas. 
The investigation involved a series of drug trafficking cases, including two cases of interstate trafficking. 
During the course of the investigation, the team seized seven pounds of tetrahydrocannabinol (THC), 230 prescription pills, six bottles of prescription syrup, 64 pounds of marijuana, 274 grams of cocaine, 14 grams of psilocybin, $190,194 in drug profits, three pistols and seven assault rifles. 
According to authorities, the street value of the drugs is approximately $252,700.
Only one of the ten arrested has been identified by authorities at this time. 
According to police, 28-year-old Matthew Eric Weiner was arrested at home on Thursday, April 27, 2017 with approximately 40 pounds of marijuana. Weiner admitted to officials thar he has purchased the marijuana in Portland, Oregon and shipped it to Austin, Texas with the intention to sell it. 
Weiner has been booked into the Travis County Jail and faces possession of marijuana and intent to manufacture or deliver a controlled substance charges in addition to a parole violation.