Texas board suspends license of vet who killed cat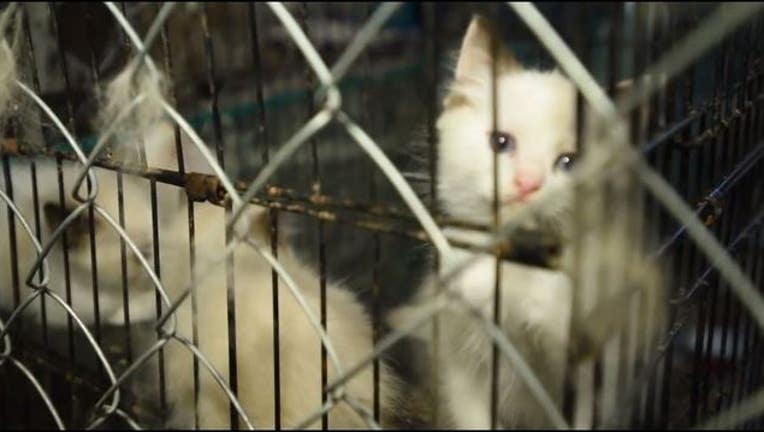 article
DALLAS (AP) — A state panel Tuesday suspended the license of a Texas veterinarian who used a bow and arrow to kill a cat that had wandered onto the property where she lived and boasted of the kill online.
The Texas Board of Veterinary Medical Examiners in Austin determined that Kristen Lindsey can't practice for a year because she was cruel to an animal. Her suspension will be followed by four years' probation and other requirements.
Her lawyer, Brian Bishop, told the board she believed the cat was feral and that it isn't unusual for people near her rural home west of Houston to dispose of feral animals. She shouldn't have posted an image to Facebook in April 2015, Bishop said, but she didn't act with "criminal recklessness."
"This case would never have gone forward but for the fact that we live in a social media age," Bishop said.
The cat, named Tiger, was owned by Lindsey's neighbor. The vet shot the animal through the head.
The Facebook post showed the cat dangling from the arrow as a smiling Lindsey held it aloft. She added the comment, "My first bow kill. Lol. The only good feral tomcat is one with an arrow through it's (sic) head! Vet of the year award ... gladly accepted."
Lindsey was fired from the Brenham animal clinic where she worked and Bishop said she's received enough punishment. She has received death and rape threats, and her mother also received threatening messages, he said. A suspension will create a hardship for her as she'll be unable to work while facing $150,000 in student debts, he said.
Animal rights groups have followed the case and one of them, the Animal Legal Defense Fund, said Tuesday that it was disappointed by what it sees as a light punishment.
"This slap on the wrist pales in comparison to the egregious felony cruelty that Ms. Lindsey committed against a defenseless cat," the group said in a statement. "Allowing Ms. Lindsey to continue to practice veterinary medicine in the future puts animals in the community at great risk, and taints the good name of the trusted veterinary profession."