Texas cop narrowly misses getting hit by drunk driver, video shows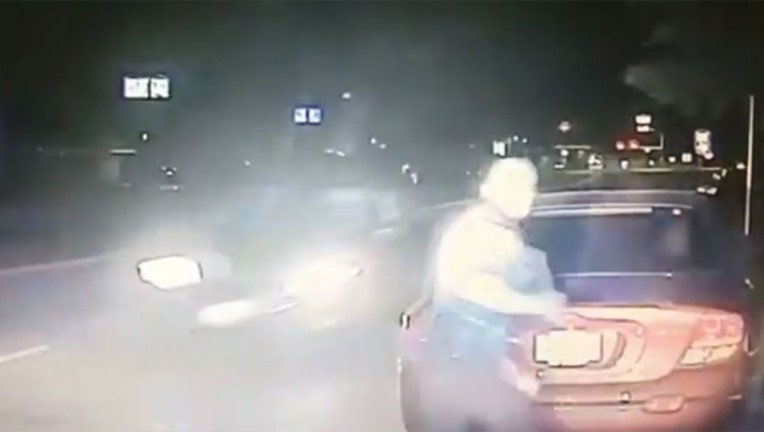 article
A Texas police officer ran for his life after a drunk driver drove directly at him on a highway near Bridgeport, new video shows.
On Friday evening, "Cpl. Taylor" was conducting a traffic stop on Highway 380 near Bridgeport, the Bridgeport Police Department said in a post on Facebook. The traffic stop was filmed on the officer's dashcam video, which the department posted online.
The video shows the officer walking up to the vehicle, which was stopped for a minor traffic violation. As the officer is talking to the driver of the vehicle, he sees lights coming toward him.
Curious, he raises his flashlight toward the lights – which happens to be an oncoming car. The officer eventually sees what's approaching and quickly jumps out of the way, behind the car he had pulled over.
Read more on FOX NEWS.