Texas Governor Greg Abbott Tweets about Obama's transgender policy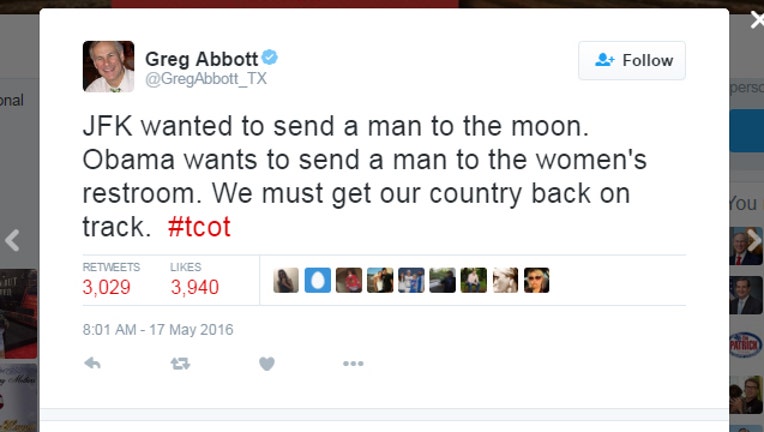 article
Texas Governor Greg Abbott posts a tweet about President Obama's recent bathroom policy.  The Obama administration says public schools must allow transgender students to use the bathrooms that align with the gender they identify with.
The tweet reads, "JFK wanted to send a man to the moon. Obama wants to send a man to the women's restroom. We must get our country back on track." The Tweet also included the hashtag #tcot, which stands for "Top Conservatives On Twitter"
The post has over over 3900 'likes' on Twitter. But not everyone shares the Governors opinion...