Texas newlyweds killed in helicopter crash after wedding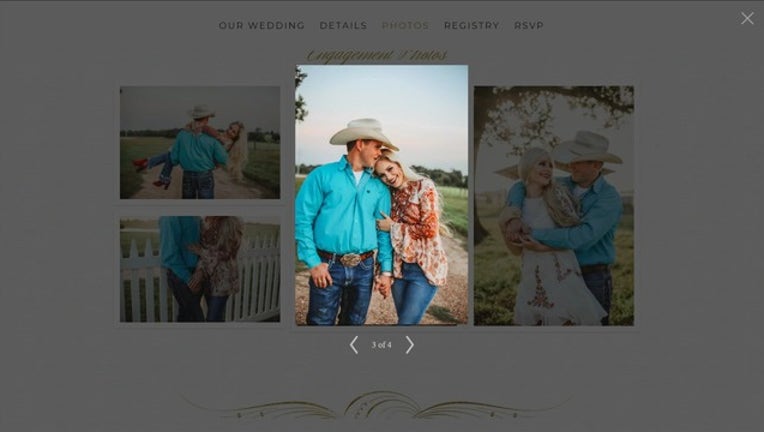 article
UVALDE, Texas (AP) - A newlywed couple died when the helicopter they were flying in hours after their wedding crashed into a hill in the rugged terrain of southwest Texas.
William Troy Byler and Bailee Raye Ackerman Byler, both 24, were killed in the crash shortly after midnight Sunday about 10 miles (16 kilometers) northwest of Uvalde and about 80 miles (129 kilometers) west of San Antonio, said Steven Kennedy, justice of the peace for Uvalde County Precinct 1. The 76-year-old pilot, Gerald Douglas Lawrence, also was killed, according to Kennedy on Monday.
The newlyweds were seniors at Sam Houston State University in Huntsville, Texas, according to The Houstonian , the university's student newspaper. They married Saturday night at a large Byler family ranch near Uvalde and left aboard a Byler family helicopter after the reception, Kennedy said.
The crash happened about 15 miles (24 kilometers) from where the helicopter took off. The flight was to carry the newlyweds to San Antonio International Airport, where they were to board a plane for their honeymoon destination. It's not clear where they planned to go for their honeymoon.
"It's very rocky, rough terrain and this particular hill has a 400- or 500-foot rise," Kennedy said.
Lawrence had been a pilot for the family for years and had flown helicopters in Vietnam during his combat service, Kennedy said. An autopsy has been ordered on the pilot to determine if a physical condition might have been a factor in the crash, he said.
The helicopter crashed about 5 to 10 minutes after takeoff, strewing wreckage across the rugged hillside about 5 miles (8 kilometers) from the nearest road and leaving the main body of the aircraft "hanging perilously," Craig Hatch, an air safety investigator with the National Transportation Safety Board, said at a news conference Monday.
Investigators plan to retrieve the wreckage before performing their close inspection, but "getting back there with a trailer and truck and with people to lift the helicopter is going to be difficult," Hatch said.
The cause of the crash hasn't been determined, but Hatch said a preliminary NTSB report will be issued in about two weeks.