The Rolling Stones playing 'No Filter' US stadium tour next year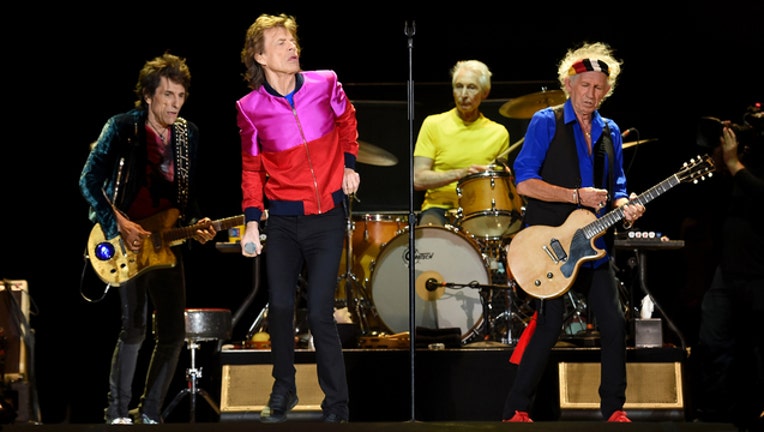 article
NEW YORK (AP) — The Rolling Stones will be rolling through the United States next year.
The band says it's adding a 13-show leg to its No Filter tour in spring 2019 that will hit Florida, Texas, Arizona, California, Washington, Colorado, Pennsylvania, Massachusetts, New Jersey, Illinois and Washington, D.C. The tour kicks off in Miami on April 20.
For the past few years the legendary band has mostly played in Europe. Lead singer Mick Jagger says in a statement: "It's a thrill when we play stadiums in the States."
Tickets go on sale Nov. 30.
The band returned to its blues roots in 2016 with the release of "Blue & Lonesome," which earned the Stones a Grammy Award for best traditional blues album.