The Ting Tings perform at SXSW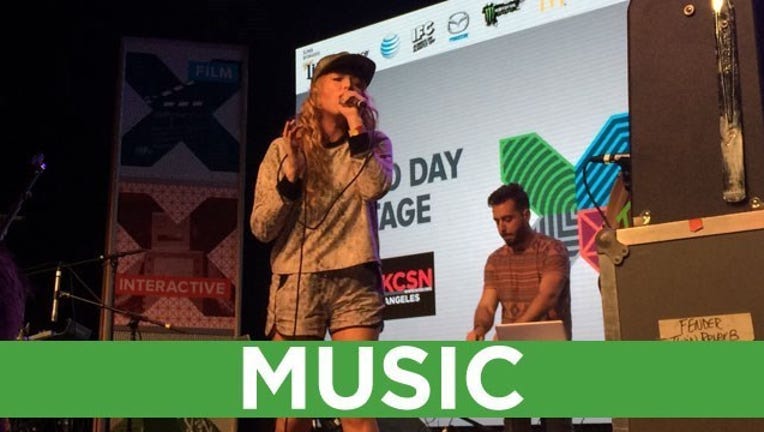 article
AUSTIN, Texas - The sound of the bottom floor of the Austin Convention Center is all business as lanyard wearing festival goers contemplate their plans for the day but on the fourth floor Thursday afternoon, it was a full on party.
Manchester indie pop duo The Ting Tings got the audience on its feet at the Radio Day Stage on a Thursday afternoon.
A woman behind me in the crowd told her friend, "this is the best lunch break ever" as the duo played.

The set started off a little rocky with sound problems that led lead singer Katie White to say, "that's what happens when you don't do a sound check" when a riff went awry but the crowd had no complaints. With her metallic hat and dance moves, White had the crowd in the palm of her hand belting out the catchy tunes of The Ting Tings' newest album, Super Critical.
But the duo also performed the songs that turned them into a household name off of their 2008 breakout album, We Started Nothing. "That's Not My Name" and "Shut Up and Let Me Go" still draw cheers and move a crowd.

Thrusday afternoon's set at the KCSN stage was the first of two efforts in one day for the duo. The Ting Tings are also scheduled to perform at Stubb's on Friday and at two different events on Friday.