Trial ordered for couple accused of giving girl to man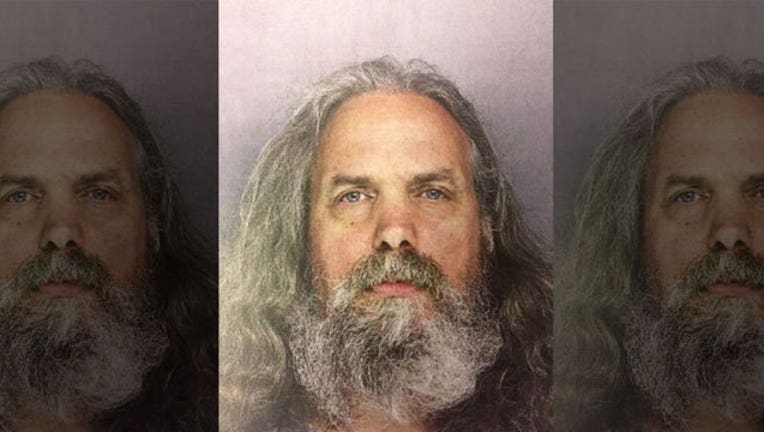 article
FEASTERVILLE, Pa. (AP) — A Pennsylvania couple was ordered Tuesday to stand trial on charges they gave away their 14-year-old daughter to a Philadelphia-area man after he helped them out financially.
Daniel and Savilla Stoltzfus were charged with child endangerment after police found a dozen girls living with Lee Kaplan of Feasterville earlier this year. Police said Daniel Stoltzfus told them he and his wife "gave" their 14-year-old daughter to Kaplan after he financially helped the former Amish couple.
Kaplan also was ordered to trial on sexual assault charges. Authorities allege that Kaplan fathered two children with the girl. Police determined the other nine girls in Kaplan's home were the Stoltzfus' children.
All three defendants remain in the Bucks County jail unable to post bail.
Defense attorneys argued there was no legal documentation to prove a marriage had not occurred or the official age of the girl.
The now 18-year-old identified her parents and Kaplan in the courtroom Tuesday, answering questions with simple "yes" and "no" responses.
Defense attorneys at times had difficulty hearing the soft-spoken teen. She testified that she had lived with Kaplan for years and had shared his bed since she moved to his home at 14.
She told the court Tuesday that she still cares for and trusts Kaplan.
Daniel Stoltzfus faces an additional charge of conspiracy in his daughter's alleged sexual assault after prosecutors contended he made the agreement to give his daughter to his business partner to avoid financial ruin.
Defense attorneys for the trio disputed the meaning of "gave" in the case. Each questioned what investigators had been told.
Detectives said Kaplan had lied several times and knew the girl's age. The couple, they said, lied about how many children had been in Kaplan's home after learning of the sexual contact.
The teen testified that her parents had not known she was pregnant until her mother assisted in the birth of the then-15-year-old's first child. She said her parents then split residences, with Savilla Stoltzfus and some of Savilla's children moving to also live with Kaplan.
Daniel Stoltzfus' attorney said prosecutors had made a leap in suggesting the girl's father agreed to let his business partner have sexual intercourse with his daughter.
But, Bucks County Assistant District Attorney Mary Kate Kohler maintained that a father does not give a child to another man — especially one who is not a relative — without an understanding that sexual contact could occur.
Kohler argued the girl's father didn't intervene after learning his daughter was pregnant because "that's what he expected."
"He did nothing," Kohler said.
Attorneys for Kaplan and Savilla Stoltzfus did not make closing arguments to try to persuade the judge to dismiss the charges against their clients.