U.S. Disaster Relief team calling for "One More Big Volunteer Effort"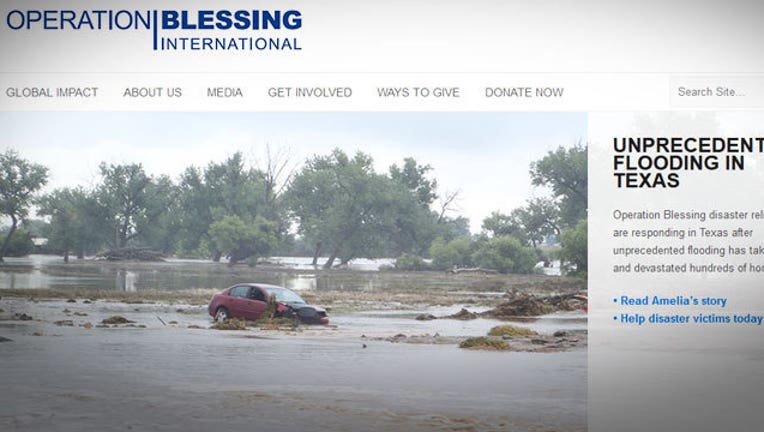 article
Operation Blessings International released the following press release to FOX 7...


VIRGINIA BEACH, VA (June 10, 2015) – Operation Blessing International's U.S. Disaster Relief team is calling for local volunteers to make a "big push" this Thursday, Friday and Saturday for helping neighbors in San Marcos, TX whose homes were damaged by recent flooding of the Blanco River.
The disaster relief team, which arrived in San Marco on May 27, has been coordinating volunteers ever since to help residents remove debris from in and around damaged homes. Much progress has been made, however there are a number of work order requests remaining and Operation Blessing is asking for additional volunteers for one big push, starting tomorrow (Thursday, 6/11).
Volunteers are needed to help residents remove flood damaged sheetrock and other debris from homes and to pack personal belongings.
"The people of San Marcos and surrounding communities have turned out very enthusiastically to help their neighbors over the last two weeks," said Jody Gettys, vice president of U.S. disaster relief & programs for Operation Blessing International. "We want to make sure that we finish the job and help everyone who has requested it before we have to head back home to Virginia later next week. This Thursday, Friday and Saturday will be a perfect opportunity to spend a few hours helping your neighbors and really making a difference in their lives; we need a lot of hands to make that happen."
WANT TO HELP? VOLUNTEERS
Meet at the Operation Blessing Mobile Command Center
Located at Hill Country Church
1401 Davis Lane, San Marcos, TX 78666
Thursday (6/11) through Saturday (6/20) – Excluding Sunday (6/14), 8:00 AM – 5:00 PM
Local volunteer hotline: 757.374.0944. Phones will be manned daily from 8AM-5PM
*Volunteers must be at least 18 years old, dress appropriately for work in the field including rubber boots and long pants, and also provide their own transportation to and from the work site. Operation Blessing will provide work assignments, management and tools.
For more information on Operation Blessing and the efforts in San Marcos, please log on to www.ob.org.