UPS using AI to prevent 'porch pirates' from stealing packages
Shipping giant UPS is using artificial intelligence (AI) to crack down on package theft by "porch pirates" and help consumers get what they ordered.
The company utilizes a program developed by UPS Capital called DeliveryDefense that uses AI and machine learning to generate a delivery risk assessment based on two years of UPS delivery information, historical loss patterns and address characteristics. It then generates a score that retailers can use to recommend the best delivery option to ensure a package reaches its intended destination.
"By proactively identifying and addressing potential shipping issues, DeliveryDefense data increases the confidence in a successful delivery," Mark Robinson, president of UPS Capital, told FOX Business in a statement. "Retailers can recommend alternative delivery options, such as UPS Store locations or other convenient Access Points, to optimize delivery outcomes."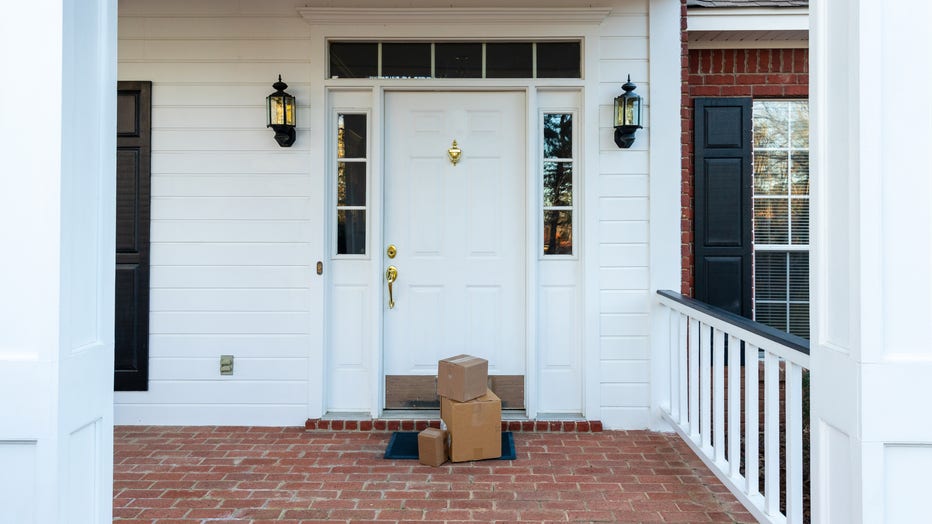 Packages on front porch of home. Getty Images
TEAMSTERS UNION VOTES TO RATIFY UPS CONTRACT
Package theft is a rising problem for consumers, with one study by Security.org finding that 49 million Americans had at least one package stolen in the last 12 months as of 2022. The median value for stolen merchandise was $50 which, based on incident rates and average loss, amounted to $2.4 billion in stolen goods last year.
DeliveryDefense uses the billions of data points from UPS' historical delivery data to generate a "Delivery Confidence Score" on a scale from 1 to 1,000 that indicates the likelihood of a successful delivery.
In cases where a given address yields a low score, a merchant can recommend that the consumer pick up the product in-store or have it delivered to a UPS Access Point, which can be located in retail stores or UPS Stores. 
AI AND THE CLOUD TO UNLOCK BILLIONS IN PRODUCTIVITY GAINS FOR SMALL AND MEDIUM BUSINESSES
The tool is available to businesses regardless of their size and can be integrated into a merchant's order fulfillment system using an API, or smaller customers can utilize a web version of the tool. 
Consumers can receive text or email alerts about their package deliveries through the UPS My Choice program. 
The tool lets consumers provide instructions about where they want a package delivered at their home or an alternative location like their office, the home of a neighbor or relative, or a UPS Access Point. The company says that over 100 million consumers use the UPS My Choice program.