UT Austin professor emerita awarded mathematics' highest prize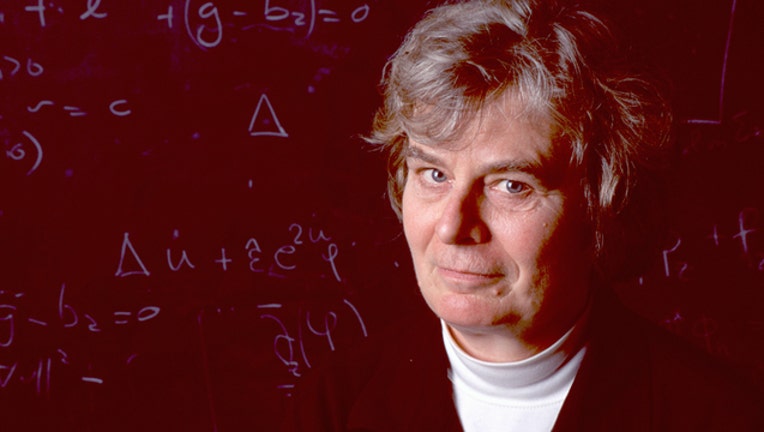 AUSTIN, Texas (FOX 7 Austin) - Karen Uhlenbeck, professor emerita of mathematics at the University of Texas at Austin, has received mathematics' top international award.
The Norwegian Academy of Science and Letters has named Uhlenbeck its 2019 Abel Prize award winner. UT Austin says she is the first woman to win the top award in mathematics. 
The award, modeled after the Nobel Prize, comes with a monetary award of 6 million Norwegian kroner, or about $700,000.
UT President Gregory L. Fenves called Uhlenbeck "an inspiring teacher and dedicated mentor to thousands of UT students" in a release.
"For more than three decades at The University of Texas, Karen Uhlenbeck conducted research that revolutionized geometric analysis and mathematics as a whole," Fenves said. "The Abel Prize is the highest honor in mathematics, and it is one that Professor Uhlenbeck richly deserves."
Uhlenbeck's work has been characterized as some of the most important in 20th century mathematics and was cited for "the fundamental impact of her work on analysis, geometry and mathematical physics". 
Dean of the College of Natural Sciences Paul Goldbart commended Uhlenbeck's research, saying it "led to revolutionary advances at the intersection of mathematics and physics."
"Her pioneering insights have applications across a range of fascinating subjects, from string theory, which may help explain the nature of reality, to the geometry of space-time," Goldbart, also a professor of physics, said.
Thomas Chen, chair of the Department of Mathematics at UT Austin, said in a release that Uhlenbeck "transformed the fabric of the department with her broad view of mathematics and beyond."
"Her insatiable curiosity fuels both her deep vision in mathematics and wisdom in the human sphere, which is evident in her legendary generosity and attention to mentoring young mathematicians," Chen said."
The Abel Prize is not the first recognition Uhlenbeck has received in her storied career. 
She received a MacArthur Fellowship in 1983, was elected to the National Academy of Sciences in 1986 and in 2000 was awarded the National Medal of Science. In 2007, Uhlenbeck received the Steele Prize for a Seminal Contribution to Research from the American Mathematical Society.
She arrived at UT Austin in 1987 and retired in 2014. During her tenure, she held the Sid W. Richardson Foundation Regents Chair in Mathematics.
Uhlenbeck is currently a visiting associate at the Institute for Advanced Study in Princeton, N.J.
Hans Petter Graver, the president of the Norwegian Academy of Science and Letters, announced the winner in Oslo earlier Tuesday, and Norway's King Harald V will present the Prize at an award ceremony in Oslo on May 21.
The Abel Prize recognizes achievements in mathematics from any point in a mathematician's career and differs from fellow international mathematics prize, the Fields Medal, which recognizes mathematicians under 40.