Virginia Gov. Glenn Youngkin issues executive order to prevent student overdoses
RICHMOND, Va. - Virginia Governor Glenn Youngkin issued an executive order Wednesday aimed at preventing teen overdoses.
The legislation arrives after nine overdoses were reported at one Loudoun County high school.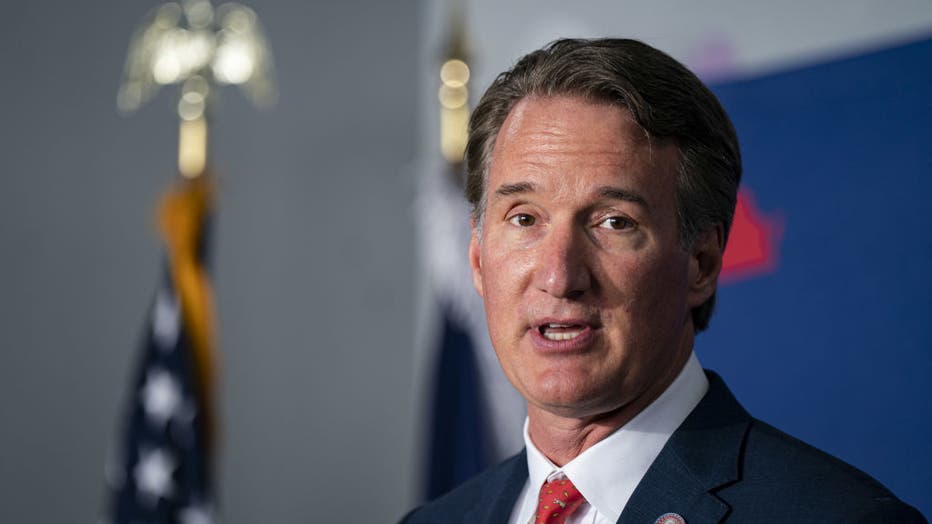 Glenn Youngkin, governor of Virginia, speaks before presenting the Spirit of Virginia Award in Fairfax, Virginia, US, on Thursday, April 6, 2023. Youngkin, a potential 2024 GOP presidential contender, intends to meet with the president of Taiwan when
The most recent incident at Park View High School occurred Tuesday, while the Loudoun County Sheriff's Office reported eight of those overdoses happened in just the past three weeks.
"Parents have a right to know what's going on in their child's lives, especially in schools. Overdoses that occur on school grounds or are connected to the school must lead to an immediate parental notification," the governor said in a statement. "School administrators' first instinct when there is a problem cannot be to delay relevant information on critical children's health and safety matters - it must be passed on to parents immediately. Opioid overdoses have claimed the lives of far too many Virginians, devastating families and communities across the Commonwealth, and we must continue to combat opioid abuse and overdoses with action and transparency."  
Four of the overdoses happened on school grounds at Park View, three required Narcan, and twice staff had to administer CPR.
The school district sent a letter Tuesday – alerting parents of what was happening at the school, but many parents FOX 5 spoke to wonder why that took so long.
"The reality is, if that school district had gotten nine kids that had gotten tuberculosis, I can guarantee you the parents would have been notified," Virginia's Attorney General Jason Miyares told FOX 5. "And the idea that you'd have nine kids that overdosed on fentanyl, some of which needed Narcan to survive and be brought back, that is simply shocking."
Executive Order 28 directs the Virginia Department of Education to issue guidance ensuring school divisions notify all parents of school-connected overdoses within 24 hours. They're also being asked to work closely with law enforcement to prevent overdoses, and enhance student education about the dangers of abusing drugs. 
Read Executive Order 28 below: