Wise County inmate suspected in more than 90 murders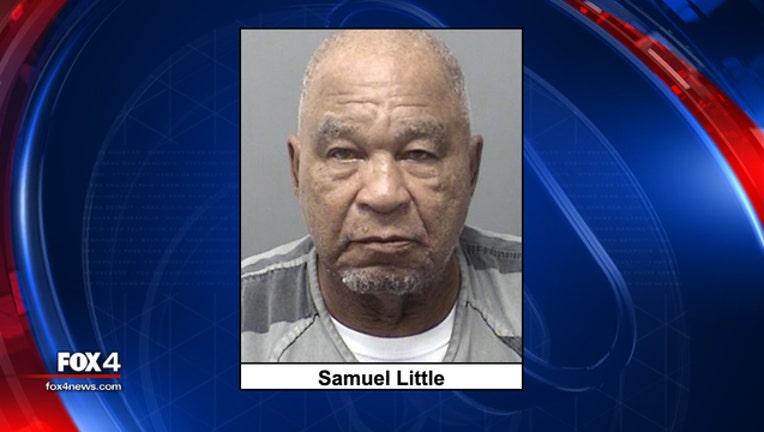 article
DECATUR, Texas - A suspected serial killer who was housed in the Wise County jail may be linked to more than 90 murders across the country.
The Wise County Sheriff's Department said 78-year-old Samuel Little was in the county's jail facility for 50 days while investigators interviewed him about a cold case from the 1980s.
Little was convicted in 2014 for the murdering three women in Los Angeles in the 1980s. According to an Associated Press article from the time, he lured his victims with dope and then beat and strangled them for his sexual pleasure. Then he dumped their half-naked bodies in the garbage.
Over the summer, he was indicted for murdering a woman in Odessa in 1994. He was extradited from California and brought to Ector County in Texas.
Wise County officials said they made an agreement with Ector County to house Little while investigating their own unsolved case. During that time, law enforcement officials from all over the country traveled to Wise County to talk to Little about other cases.
Little has cooperated and provided details for more than 90 murders going back to the 1970s, Wise County officials said.
He's suspected of killing women in Texas, Florida, Georgia, Kentucky, Tennessee, Mississippi, Louisiana, Illinois, Ohio, California, Indiana, Arizona, New Mexico and South Carolina. The FBI and the U.S. Department of Justice have also interviewed him.
As far as Wise County goes, Little claims he wasn't responsible. The sheriff's office is inclined to believe him.
WCSO Deputy Chief Craig told the Wise County Messenger that Little didn't have any trouble explaining his role to investigators who were inquiring about murders in other parts of the country.
"Mostly we were just facilitators," Johnson told the newspaper. "We had a case that fit his M.O. (modus operandi) but it turns out he wasn't responsible."
Little has since been transferred back to the jail in Ector County.