Woman arrested after police find marijuana, moonshine and 20 guns in home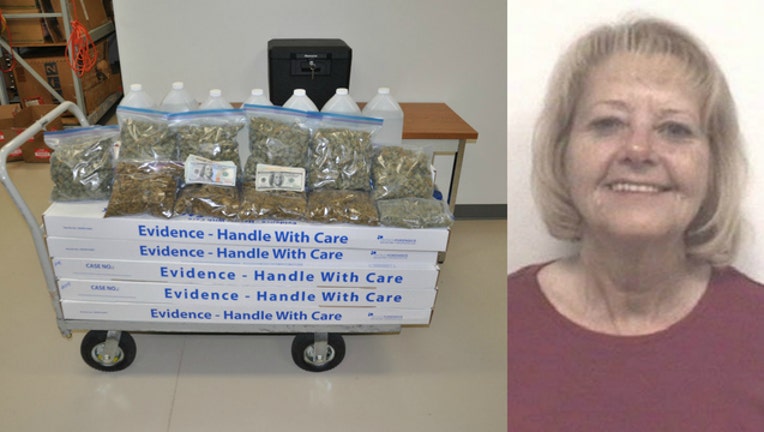 article
AP - A North Carolina woman has been arrested after authorities say a search of her home revealed more than 6 pounds of marijuana and moonshine.
The Davidson County Sheriff's Office said in a statement Wednesday that 56-year-old Shelby Roark Berrier has been charged with trafficking marijuana, possession of drug paraphernalia, maintaining a dwelling for drug use and possession of non-tax paid liquor.
The Sheriff's Office says deputies recently searched Barrier's home in High Point and found more than 6 pounds of marijuana, 7 gallons of moonshine, 20 firearms and more than $3,600 in cash. They say Berrier had been under investigation for some time.
Further details haven't been released. It's unclear if Berrier has an attorney.