Woman honored for helping Southlake police track down hit-and-run suspect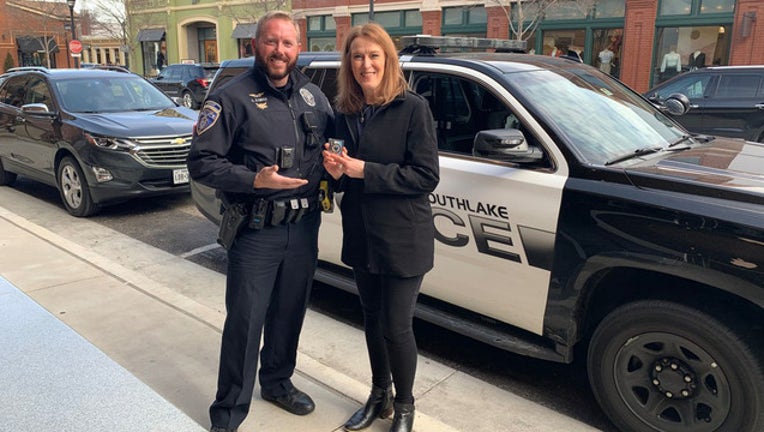 article
SOUTHLAKE, Texas - Police in Southlake are crediting a Good Samaritan with helping them quickly track down the driver suspected of being involved in a hit-and-run crash earlier this month.
On Jan. 9, police say a woman -- identified as Susan -- saw a bright banana-yellow truck rear-end a Cadillac on the State Hwy 114 service road.
The Cadillac was disabled following the crash, but the driver of the yellow truck fled the scene.
Susan then followed the truck, and called 911 to update police on the truck's location.
Moments later, officers responded to the area. Susan flagged down an officer and gave him a description of the truck, before letting him know the driver had fled north on Kimball Ave.
She then looked back down Kimball Ave., and spotted a bright yellow truck with front end damage that was heading towards the highway.
Officers were able to stop the driver, who was arrested for the hit-and-run. The suspect was not identified.
According to police, additional charges of no driver's license and possession of a controlled substance were added after officers searched his vehicle.
After the arrest, police awarded Susan with a Challenge Coin for "her great observational skills, being able to relay all factors of the incident to 911, and her dedication to the community."