AP source: Texas reaches deal with Rodney Terry as full-time coach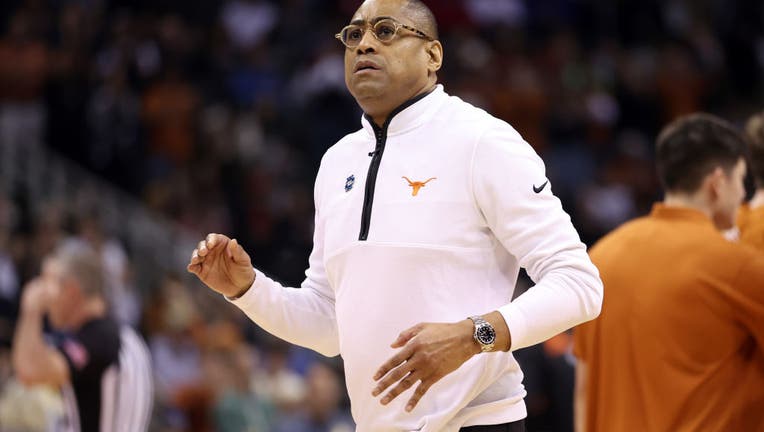 article
AUSTIN, Texas - AUSTIN, Texas (AP) — Texas has reached an agreement with Rodney Terry to be the Longhorns' full-time head basketball coach, taking the interim tag off his title after he led the program to the Elite Eight following the midseason firing of Chris Beard, a person with knowledge of the deal told The Associated Press.
Texas was knocked out of the NCAA Tournament by Miami on Sunday, ending its longest postseason run since 2008. Terry and Texas officials reached the agreement Monday, according to a person with knowledge of the deal who spoke to the AP on condition of anonymity because the person was not authorized to speak publicly on the matter.
Financial terms of the deal were not immediately available.
RELATED: Terry emotional as Texas' run in tournament ends
Terry took over the Longhorns as acting head coach when Beard was first suspended on Dec. 12 after a felony domestic violence arrest. Terry was giving the title of interim head coach when Beard was fired Jan. 5.
Texas won the Big 12 Tournament championship and questions about Terry's future with the program were amplified as the Longhorns kept winning in the postseason. Texas fans wondered what more he needed to prove and Longhorns players publicly advocated for him to get the job.
Texas athletic director Chris Del Conte had praised Terry's job handling the team in crisis and gave him a raise, though only through April. He'd also noted Terry inherited a veteran roster and strong staff of assistants built by Beard.
___
AP March Madness coverage: https://apnews.com/hub/march-madness and bracket: https://apnews.com/hub/ncaa-mens-bracket and https://apnews.com/hub/ap-top-25-college-basketball-poll and https://twitter.com/AP_Top25