Jerry Jones frustrated as Cowboys fall short in playoffs again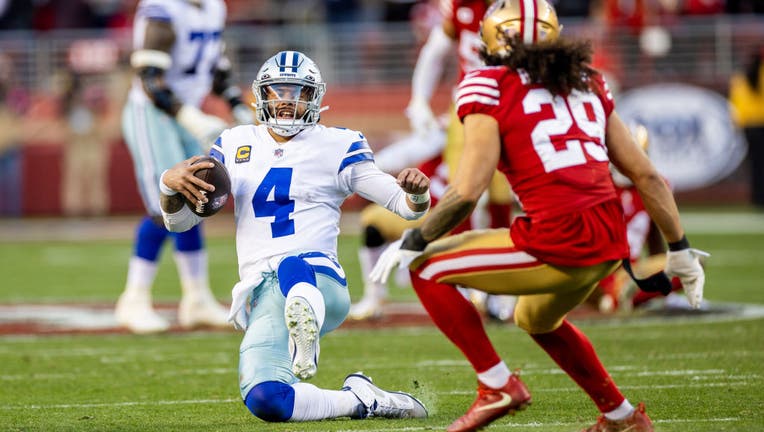 article
SANTA CLARA, Calif. (AP) — Two more interceptions from Dak Prescott. Another missed extra point by Brett Maher. Some bizarre play-calling at the end of the game.
It all added up to another playoff exit for the Dallas Cowboys and more questions about what needs to be done to get them over the hump.
Prescott had two turnovers and led only one touchdown drive and the Cowboys fell short of the NFC title game for the 12th straight postseason trip, losing 19-12 to the San Francisco 49ers in the divisional round on Sunday.
"I felt we were in a good situation to come in here and win this thing," owner Jerry Jones said. "Frankly, I wouldn't say surprised, I would say just real disappointed that we maybe couldn't make something happen."
A franchise that won three Super Bowl titles in a four-year span early in Jones' tenure is now known mostly for playoff flops.
And now there will be speculation about the job security of coach Mike McCarthy, who has won one playoff game in three seasons — last week over Tampa Bay.
Jones said the loss didn't change his opinion on McCarthy, but he was clearly frustrated by another early ending.
"This is very sickening," he said.
The Cowboys (13-6) haven't made it even as far as the conference championship game since winning the Super Bowl following the 1995 season, losing seven times in the divisional round and five times in the wild-card round. Only five other teams haven't gotten to a conference title game since then.