Latest on US Open: Seeded women disappearing in 1 quarter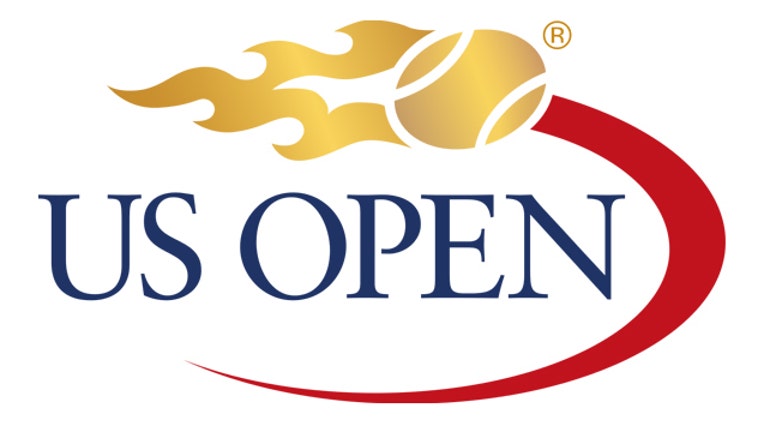 article
NEW YORK (AP) — The latest on the U.S. Open (all times local):
4 p.m.
The first day of the U.S. Open isn't over, and Serena Williams' potentially toughest semifinal opponents are already almost all gone.
The quarter of the draw that was supposed to feature third-ranked Maria Sharapova is running out of seeded players fast. A day after Sharapova withdrew because of a lingering right leg injury, four of the seven remaining seeds in the quarter lost early Monday: No. 7 Ana Ivanovic, No. 10 Carla Suarez Navarro, No. 21 Jelena Jankovic and No. 30 Svetlana Kuznetsova. Only No. 13 Ekaterina Makarova and No. 17 Elina Svitolina had won, with No. 25 Eugenie Bouchard yet to play.
___
2:30 p.m.
A year after reaching his first Grand Slam final at the U.S. Open, Japan's Kei Nishikori was eliminated a few hours into the tournament.
The fourth-seeded Nishikori lost in five sets to 41st-ranked Benoit Paire on Monday. The Frenchman saved two match points in the fourth-set tiebreaker and went on to a 6-4, 3-6, 4-6, 7-6 (6), 6-4 victory.
Nishikori withdrew from the hard-court warmup at Cincinnati because of a hip injury but said Saturday he was fine physically. On Monday, though, he looked sluggish late in the match.
Paire had never before defeated an opponent ranked in the top five.
Last year at Flushing Meadows, Nishikori became the first man from Asia to reach a Grand Slam final, where he lost to Marin Cilic.
___
2 p.m.
Mardy Fish won't be retiring just yet.
The former top-10 player will stick around at the U.S. Open for at least a couple of more days after winning his first-round match at what he says will be his final tournament.
Fish got a favorable draw against 102nd-ranked Marco Cecchinato of Italy, who was making his Grand Slam debut and is now 0-7 in tour-level matches.
Fish, whose has struggled with anxiety disorder, decided to wrap up his career at the U.S. Open to try to make some new memories at his home Grand Slam tournament.
In 2012, Fish had to withdraw before his fourth-round match against Roger Federer because of a panic attack. He hadn't played at Flushing Meadows since.
"I'm glad I got to come back here one more time," the 33-year-old Fish said in an on-court interview after his 6-7 (5), 6-3, 6-1, 6-3 win Monday.
The American showed some nerves trying to serve out the first set, but otherwise Cecchinato looked overmatched. Fish requested to play on the Grandstand, the tournament's third-largest court, where the fans can sit close and get loud.
He was cramping at the end of the nearly 3-hour match and said afterward it had probably been a couple of years since he had been on court that long. But he closed it out in style with an ace before Cecchinato could make things interesting.
___
1:20 p.m.
Just over two hours into the U.S. Open, two of the top seven women are already out.
Seventh-seeded Ana Ivanovic lost her first-round match Monday, but it wasn't much of an upset. She had a tough draw against Dominika Cibulkova, a former top-10 player and Australian Open runner-up whose ranking had fallen to 50th because of injury.
Cibulkova won 6-3, 3-6, 6-3 in the tournament's first match at Arthur Ashe Stadium. She had undergone surgery on her left Achilles in February and missed more than four months.
Ivanovic, the 2008 French Open champ and a former No. 1 player, was one of the few women in the field who have defeated Serena Williams in a Grand Slam match, beating her at the 2014 Australian Open. Cibulkova went on to reach the final at that tournament, losing to Li Na.
Cibulkova was the seeded player being upset in the first round of the past two U.S. Opens, including a loss to 15-year-old American CiCi Bellis a year ago.
Third-seeded Maria Sharapova withdrew from the U.S. Open on Sunday because of a lingering right leg injury.
___
1 p.m.
The Buffalo Bills and Sabres would love some big wins like this once their seasons open.
Jessica Pegula, the daughter of the owners of those pro sports franchises, won in her Grand Slam debut Monday, upsetting French Open quarterfinalist Alison Van Uytvanck in straight sets, 7-5, 6-3.
The 21-year-old Pegula is ranked 260th and had to advance through qualifying to make the field. She clinched her spot in the main draw by beating Melanie Oudin, the darling of the 2009 U.S. Open as a 17-year-old quarterfinalist.
Van Uytvanck, also 21, is ranked 55th but is now 1-5 in tour-level matches since her run at Roland Garros.