Car insurance cost rises 17%: Here are some factors that can help lower your bill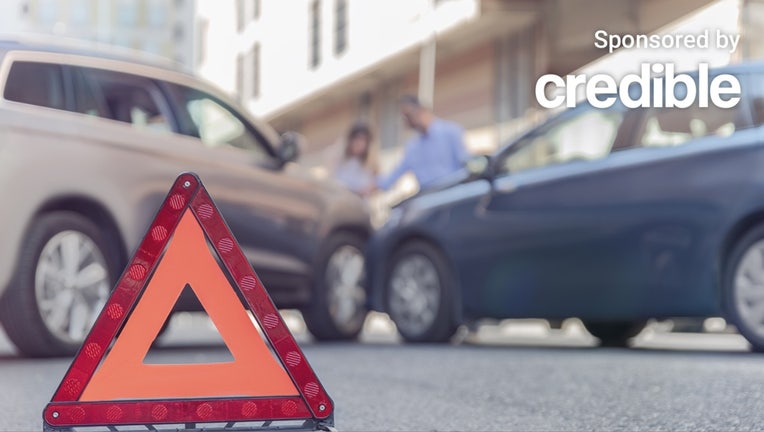 article
Car insurance premiums have soared 17% this year and are set to go higher, pushing some drivers to opt out. But before throwing in the towel on insurance, drivers should consider ways to cut costs on insurance, a recent report said.
Inflation is the main reason behind increasing costs, but specifically, these three factors are a significant reason why car insurance has soared in the past year, according to a new report from Experian:
Reckless driving has led to more accidents
Insurers today are covering more claims than ever before and the severity of these accidents has intensified, according to the report. In just the past year, the percentage of collision claims deemed a total loss by insurers increased from 24% to 27%.
Pricier replacement costs 
Some auto insurance policies provide a replacement vehicle while the car is in the garage. 
"Rental car prices – insurers are among car rentals companies' best customers – have increased for insurers as well as out-of-town travelers," Experian said. "And replacing the aforementioned total loss vehicles means getting the same queue for a new car as the rest of us, particularly if the replacement is for an electric vehicle."
The cost of fixing a car is also up 
Most drivers have probably felt the sting of soaring car repair costs. For insurers, it's no different. The cost of covering repair has increased as parts and labor costs increased. 
"In addition, new technology in cars is making them more expensive to repair," Experian said. "While a fancy car entertainment system might be able to be ignored when it's on the fritz, others, such as driver assistant technologies, often can't be."
One way to take control of car ownership costs is by making sure you are paying for the insurance you need. Shopping around for new auto insurance could help lower your costs. The Credible marketplace can help you compare multiple providers and find your personalized rate in minutes without affecting your credit score.
More students turning to federal and private student loans to finance college: survey
Some factors you can control to help lower costs
Rising insurance costs are why 45% of insured drivers aged 18 to 34 considered driving without car insurance in the past year, and 17% went without it, according to a recent Policygenius survey.
There are some factors that drivers can control to help reduce their car insurance costs, Experian said.  
For example, drivers could lower their costs by installing special equipment that tracks a driver's behavior on the road. A good record could qualify you for a safe driver discount, according to Experian. 
"Some of them may seem a bit of a chore, but are potentially worth the effort," Experian said. "Taking a few hours of your time to enroll in a defensive driving course can often lower your premiums by 15%."  
Shopping for the best provider is another time-tested way for drivers to help reduce costs, according to Experian. 
"Choose your insurer carefully," Experian said. "Even bargain hunters may not find it fun to shop around for a new insurer, but the resulting savings might be spent in more exciting ways elsewhere."
At the very least, drivers should take the time to keep other costs down to make footing the bill of car insurance easier. One way to do this is to pay attention when and where you gas up, according to GasBuddy's annual Pump Habits study.
"Often, filling your tank is an afterthought, which robs you of hundreds of dollars per year," GasBuddy Head of Petroleum Analysis Patrick De Haan said. "Motorists should get in the habit of picking a price, not picking a station." 
If you are shopping around for new auto insurance, you can use the Credible marketplace to compare multiple providers and find your personalized rate in minutes.
Homebuyers are finding better deals in these cities, survey says
Driving in these states could save you money
Where you live is a big factor in how much you'll pay, according to Experian. Premiums in high-cost states can be twice as much as those in inexpensive states due to several reasons, such as competition among insurers and regulations.  
Florida had the most significant increase in insurance premiums over the last 10 years, rising by 88% since 2013, according to a recent study by car subscription providers FINN. 
Georgia and Hawaii took the top spots of the states where car insurance is the cheapest, according to the study. Georgia saw the biggest drop in insurance premiums over the last 10 years, falling by 24% since 2013. 
Hawaii takes second place, with insurance premiums decreasing by 17% over the last decade to an average of $1,306 in 2023.
If you are looking to save money on your car costs, you could consider changing your auto insurance provider to get a lower monthly rate. Visit Credible to shop around and find your personalized premium without affecting your credit score.
Here's why some middle-income Americans are staying optimistic about their money
Have a finance-related question, but don't know who to ask? Email The Credible Money Expert at moneyexpert@credible.com and your question might be answered by Credible in our Money Expert column.