GDP surges past expectations in Q3, recession less likely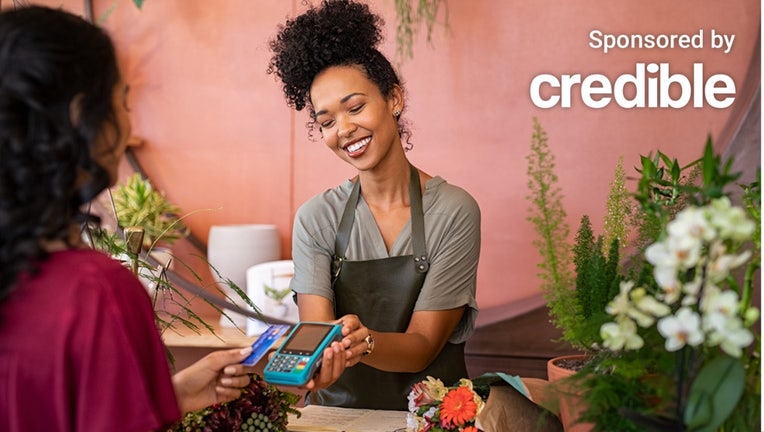 article
Gross domestic product (GDP) in the third quarter of 2023 increased at more than twice the rate of growth in the previous quarter, once again beating the odds of a recession, according to the Bureau of Economic Analysis (BEA). 
Real GDP increased at an annual rate of 4.9% for the July-through-September period after rising 2.1% in the second quarter this year, according to the BEA's advance estimate released Thursday. Economic forecasts had called for a 4.7% acceleration in GDP for the third quarter of 2023. The increase in economic growth comes as the Federal Reserve has raised interest rates 11 times since March of last year, pushing the federal funds rate to a 22-year high of 5.25% to 5.5% in a bid to slow the economy and lower soaring inflation. 
The increase in real GDP reflected increases in consumer spending, private inventory investment, exports, state and local government spending, federal government spending and residential fixed investment, partly offset by a decrease in nonresidential fixed investment, the BEA said. The increase in consumer spending reflected increases in both services and goods. 
"There are two factors contributing to this strong growth," MBA SVP and Chief Economist Mike Fratantoni said in a statement. "First, consumer spending on goods and services remained quite strong. Some of the strength is due to a big increase in spending on durable goods as well as a pickup in estimated spending on housing and utilities. 
However, this spending rate is not likely to be sustainable over time as the excess savings consumers saved during the pandemic continue to drop and wage gains decelerate, according to Fratantoni. 
"We are now seeing some consumer stress in the rising delinquency rates for credit cards and auto loans," Fratantoni said.
The other growth driver was a significant increase in private inventories, which Fratantoni said can often be reversed in the following quarter and is likely to contribute to slower growth in the fourth quarter.
If you're struggling in the current economy, you could consider paying off high-interest debt with a personal loan at a lower rate. You can visit Credible to get your personalized interest rate without affecting your credit score. 
BUY A HOME IN THESE STATES TO GET STUDENT LOAN DEBT RELIEF
High mortgage rates will slow growth
Mortgage rates could play a role in slowing economic growth in the coming quarters, too, according to CoreLogic Chief Economist Selma Hepp. Mortgage rates have remained elevated since the beginning of the year and are nearing 8%. A combination of high rates and limited housing supply has led to a dismal year in home sales that will likely linger if this dynamic doesn't budge. 
"Today's GDP report shows the nation's economy is again defying the odds by growing at a rate that is much higher than expected," Hepp said in a statement. "There are pros and cons to the report. The good news is that Federal interest rate policy is slowing inflation while also keeping unemployment numbers low and consumer spending strong. 
"On the flip side, new homebuyers will face higher mortgage payments for the foreseeable future," Hepp continued. "Furthermore, many of the only homes available to purchase are newly built, as current homeowners are staying put, with new home purchases up 12% year over year. Yet, surging mortgage rates as well as tighter financial conditions will start weighing on the economy and new home sales and will depress economic growth in the coming quarters with GDP in Q1 2024 expected at less than 2%."
If you want to become a homeowner, you could still find the best mortgage rates by shopping around. Visit Credible to compare your options without affecting your credit score. 
MANY AMERICANS PREPARING FOR A RECESSION DESPITE SIGNS THAT SAY OTHERWISE: SURVEY
Recession concerns abated by growth
The solid third-quarter GDP reading puts short-term recession concerns to rest for the U.S. economy. However, it doesn't renew concerns that the Fed will pick up again with interest rate hikes. 
"GDP soared in the third quarter, putting to bed any immediate fears of recession," National Association of Federally-Insured Credit Unions Chief Economist Curt Long said in a statement. "Details were strong, although much of the growth was concentrated in business inventories, which is unlikely to continue growing at such a strong pace. 
"NAFCU believes that the Fed is unlikely to raise rates further unless inflation picks up, but strong economic returns will support a higher-for-longer posture," Long continued. 
Philadelphia Fed President Patrick Harker told bankers at this year's MBA Annual Conference in Philadelphia that while he believed further interest rate hikes were not in the cards, he said rates would stay "higher for longer."
"My expectation is that rates will need to stay high for a while," Harker said. "And while I really do not expect it, if inflation were to rebound, I know that I would not hesitate to support further rate increases, as our objective is to return inflation to the target rate."
If you're concerned about high-interest debt, you could consider paying it off with a personal loan at a lower interest rate, which could cut your monthly payments. Visit Credible to get your personalized rate in minutes.
COLLEGE TUITION PAYMENT PLANS MAY PUT STUDENT AT RISK: CFPB
Have a finance-related question, but don't know who to ask? Email The Credible Money Expert at moneyexpert@credible.com and your question might be answered by Credible in our Money Expert column.