Job growth shows resilience in April but also signs of softening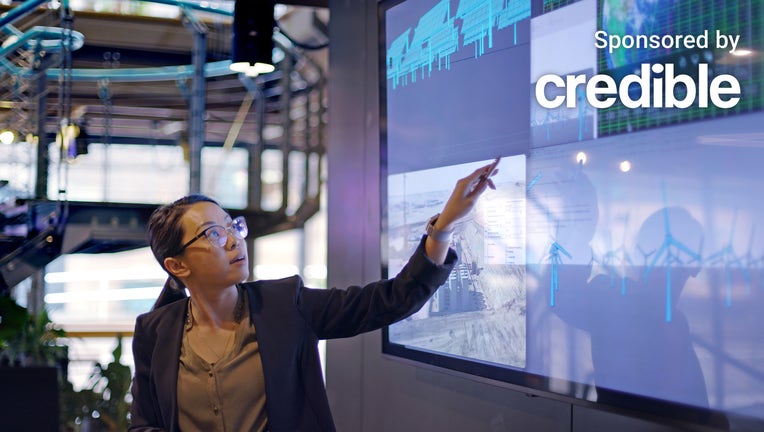 article
The economy added 253,000 jobs in April, an increase from the previous month but slower than the average gain of 290,000 in the last six months, according to the latest employment report from the Bureau of Labor Statistics (BLS). 
April's job growth was seen across several industries, primarily driven by professional and business services, health care, leisure and hospitality and social assistance, according to BLS.
In March, the economy added 236,000 new jobs, and 311,000 new jobs were added in February.  
The unemployment rate in April changed little at 3.4%, edging down from the 3.5% recorded in March as the number of unemployed people in the country remained roughly 5.7 million last month. Over the past 12 months, the unemployment rate has ranged from 3.4% to 3.7%, according to the BLS.
Wage growth increased by 0.5%, slightly above the 0.3% growth in the previous month. Over the past 12 months, average hourly earnings rose by 4.4%, an increase from last month's 4.2%.
April's solid jobs report comes as the Federal Reserve announced another 25 basis point interest rate increase. Fed Chair Jerome Powell told reporters at a press conference that the labor market remains tight, but there are signs of softening – particularly in the slowdown of wage growth and job vacancies.
"Despite all the talk of a looming recession, employers are not being deterred and continue to hire at a rapid pace," Morning Consult Senior Economist Jesse Wheeler said in a statement. "The U.S. economy defied expectations and delivered another 253,000 jobs in April, bringing the unemployment back to a 50-year low.
"Wage growth also accelerated to the fastest pace in a year, raising questions about how a data-dependent Fed will react after opening the door for a potential pause to rate hikes in June," Wheeler continued.
If you are looking to reduce your expenses amid today's economy, you could consider using a personal loan to pay down debt at a lower interest rate, saving you money on monthly payments. Visit Credible to find your personalized rate without affecting your credit score.
HERE'S WHY CONSUMERS' CREDIT SCORES GOT A BOOST IN MARCH: REPORT
April's job report doesn't support the Fed's inflation target 
The Fed indicated at its May meeting that a combination of interest rate hikes and the fallout of the ongoing banking crisis had the effect of further tightening access to credit. This could help push the central bank to ease up on further increases sooner than later.
"We've been raising interest rates, and that raises the price of credit, and that, in a sense, restricts credit in the economy working through the price mechanism," Powell said. "And, you know, when banks raise their credit standards, that can also make credit tight. In principle, we won't have to raise the rates quite as high as we would have had this not happened."
However, April's strong jobs report is not likely to help support the case for reversing the central bank's restrictive monetary policy, especially as inflation remains well above its 2% target rate. 
"The job market stayed surprisingly strong in April," Mike Fratantoni, Mortgage Bankers Association (MBA) chief economist and senior vice president of research and industry technology, said in a statement. "Job growth for the prior two months was revised downwards, but on the net, the labor market is stronger than expected, including wage growth up 4.4% over the past year. This rate of growth is likely faster than would be consistent with the Federal Reserve's 2% inflation target.
"A solid job market will provide support to the housing market," Fratantoni continued. "However, the inflationary pressures from this strong wage growth will likely prevent the Federal Reserve from cutting rates any time soon, even if they now are at the peak for this rate cycle."
As rates rise, homebuyers may find a better mortgage rate by looking at several lenders. If you are ready to shop for a mortgage loan. Visit Credible to help you compare interest rates from multiple mortgage lenders and choose the one with the best rate for you.
MANY AMERICANS STILL OPTIMISTIC ABOUT HOMEBUYING DESPITE TOUGH ECONOMIC BACKDROP: TD BANK
Unemployment needs to rise for inflation to fall, expert says
For inflation to return to 2%, it would require a more pronounced increase in unemployment, according to Jim Baird, Plante Moran Financial Advisors' chief investment officer. It would also require the pace of job creation to slow considerably for some time. 
"In practical terms, that would equate to a few million net jobs lost by the end of the year," Baird said. "Whether or not that will come to pass remains to be seen, but the Fed's recent decision to pause suggests that policymakers believe that the aggressive hikes of the last year have not yet been fully felt across the economy." 
"The unemployment rate may or may not have reached its cyclical bottom, but even the recent pace of job creation will be difficult to maintain in an economy challenged by restrictive monetary policy, tighter credit conditions, and a looming showdown over the debt ceiling," Baird continued.
If you're struggling in today's economy, one way to lower your spending is by saving money on your car costs. You could consider changing your auto insurance provider to get a lower monthly rate. Visit Credible to shop for your personalized premium and get pre-approved in minutes.
CASH-STRAPPED AMERICANS ARE EARNING AN EXTRA $52B MONTHLY BY DOING THIS
Have a finance-related question, but don't know who to ask? Email The Credible Money Expert at moneyexpert@credible.com and your question might be answered by Credible in our Money Expert column.