Mortgage rates rise amid interest rate environment uncertainty: Freddie Mac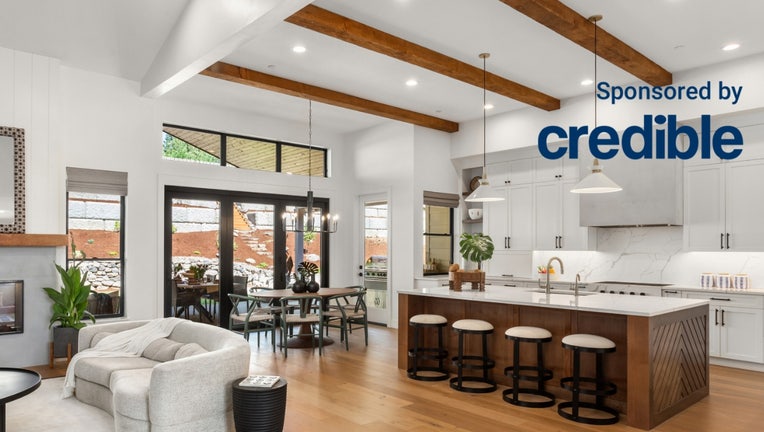 article
The average rate for a 30-year fixed-rate mortgage increased to 6.39% for the week ending May 18, 2023, according to Freddie Mac's latest Primary Mortgage Market survey. That was up from last week when it averaged 6.35% and up from last year when it averaged 5.25%. 
Meanwhile, the average rate for a 15-year fixed-rate mortgage averaged 5.75%, unchanged from last week, Freddie Mac reported. A year ago at this time, it averaged 4.43% 
"Economic crosscurrents have kept rates within a ten-basis point range over the last several weeks," Freddie Mac Chief Economist Sam Khater said in a statement. "After the substantial slowdown in growth last fall, home prices stabilized during the winter and began to modestly rise over the last few months. This indicates that while affordability remains a hurdle, homebuyers are getting used to current rates and continue to pursue homeownership." 
Despite the recent rise in mortgage rates, April saw home purchase sentiment increase to its highest level since last year, according to a survey by Fannie Mae.
"An increased number of respondents indicated they think mortgage rates will go down over the next year, a belief that could be due to a combination of factors, including an awareness of decelerating inflation, market suggestions that monetary conditions will ease in the not-too-distant future, and, of course, actual mortgage rate declines during the month," Doug Duncan, Fannie Mae's senior vice president and chief economist, said in a statement.
If you're trying to find the best mortgage rate, it can help to shop around. Visit the Credible marketplace to compare options from different lenders at once, without affecting your credit score.
American homeowners worry most about these three things
Uncertainty over interest rate environment remains 
The recent increase in mortgage rates followed the Federal Reserve's decision to increase interest rates by another 25 basis points during its May meeting, despite signs of slowing inflation. The move pushed the federal funds rate to a targeted range of 5% to 5.25%, its highest level in 16 years. 
But Chen Zhao, economics research lead at the real-estate brokerage firm Redfin, said she believes the Fed may soon change its course, which could spell lower mortgage rates for consumers. 
"While a pause in Fed rate hikes doesn't mean a significant drop in mortgage rates is coming, it does at least alleviate one layer of uncertainty in the housing market," Zhao said in a post. "Unexpectedly bad inflation data, more banking turmoil or failure to raise the U.S. debt ceiling could throw a wrench in the Fed's plans, but homebuyers and sellers can feel a little more confident that mortgage rates won't skyrocket again."
Moreover, Federal Reserve Chairman Jerome Powell said that the Fed's monetary policy has seen some success, but more may need to be done. 
"We have raised interest rates by 5 percentage points in a little more than a year," Powell said at a May press conference. "We are seeing the effects of our policy tightening on demand in the most interest rate–sensitive sectors of the economy, particularly housing and investment. It will take time, however, for the full effects of monetary restraint to be realized, especially on inflation." 
Inflation, as measured by the Consumer Price Index (CPI), increased 4.9% year-over-year in April, according to the Bureau of Labor Statistics (BLS). That movement marked a slowdown from its 5% increase in March.
If you're concerned about mortgage rates getting higher, you could lock in a rate that works for you by shopping around. Visit Credible to get your personalized rate in minutes. 
Fed's May interest rate hike could harm regional bank lending, mortgages, expert warns
Bidding wars ensue amid decline in listings: Redfin 
Despite higher mortgage rates, many homes are leaving the market rapidly, according to a recent report by Redfin.
"Elevated mortgage rates are prompting many homeowners to stay put, resulting in bidding wars as buyers compete for a small pool of homes," Redfin said in its report. 
In fact, 48% of homes sold during the four weeks ending April 30 went under contract within two weeks, Redfin reported. That was up from 46% the month before.
"While that jump may seem small, it's notable because the share of homes selling in two weeks typically falls in April after peaking in March," Redfin said in its report. "We haven't yet seen signs of a peak this year."
If you're trying to bring your overall home buying costs down, it can help to shop around. Visit Credible to speak with a mortgage expert and get your questions answered.
Inflation ticks up again in April, puts interest rate hikes back on the table
Have a finance-related question, but don't know who to ask? Email The Credible Money Expert at moneyexpert@credible.com and your question might be answered by Credible in our Money Expert column.