Mortgage rates continue to decline: Freddie Mac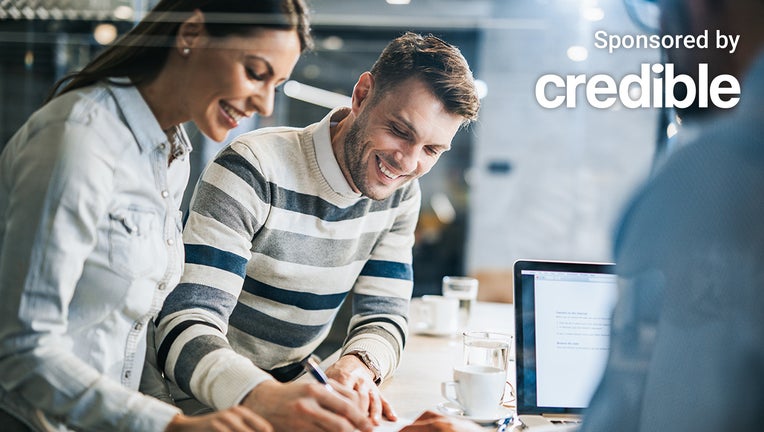 article
Mortgage rates slid for the fourth week in a row, but buyers may have their hands tied by other challenges arising in the housing market, according to Freddie Mac. 
The average rate for a 30-year fixed-rate mortgage dropped to 6.28% for the week ending April 4, according to Freddie Mac's Primary Mortgage Market Survey. That's down from the previous week when it averaged 6.32%. Mortgage rates, however, remained well above last year when the average was 4.72%.
Last week, the average rate for a 15-year mortgage was 5.64%, up from 5.56% the week before and from 3.91% last year.  
The continued decline in the 30-year mortgage rate should be enticing buyers to return to the housing market. Still, buyers face many other barriers which may dampen the buying outlook for the spring homebuying season, according to Freddie Mac Chief Economist Sam Khater.
"Mortgage rates continue to trend down entering the traditional spring homebuying season," Khater said. "Unfortunately, those in the market to buy are facing a number of challenges, not the least of which is the low inventory of homes for sale, especially for aspiring first-time homebuyers."
If you are looking to take advantage of lower mortgage rates by refinancing your mortgage loan, or are ready to shop for the best rate on a loan, consider visiting an online marketplace like Credible to compare rates, choose your loan term and get preapproved with multiple lenders at once.
Social Security benefits could be cut by 20% starting in 2034, officials say
Mortgage rates react to economic data 
Mortgage rates have been dropping in the past week as the market reacts to economic data. The latest data showed weakening in U.S. manufacturing and softer-than-expected job openings and private employment data, according to Keeping Current Matters Chief Economist George Ratiu.
"After spending the better part of 2022 fretting over a potential recession due to the Federal Reserve's monetary tightening, investors have been on the lookout for any signs of a slowdown," Ratiu said in a statement. "So far, economic indicators have shown resilience. However, layoffs in the tech sector are accelerating, pointing to potential spillover in the broader job market."
A slowdown in the economy could impact housing in several ways. The most significant impact is the tightening of lending criteria which would make it harder and more expensive to borrow money. The Federal Reserve acknowledged that recent banking sector instability could spur further credit tightening. 
Fannie Mae has forecasted that the U.S. economy will enter a recession by the second half of 2023 and predicted earlier this year that home prices would drop by more than 6% in the next two years.
However, the mortgage giant notes in its latest analysis that home sales are likely to be dampened by the continued lack of affordability and the reluctance of homeowners to move.
"While housing writ large has responded to the Fed's monetary tightening in a relatively predictable fashion, the rapid uptick in home sales in response to modest rate declines earlier this year corroborates our long-standing expectation that the housing sector will help moderate any future recession due to the significant pent-up demand," Fannie Mae Chief Economist Doug Duncan said. 
If you want to take advantage of interest rates before they potentially go up, you could consider shopping for the right mortgage. You can visit Credible to speak with a mortgage expert and get your questions answered.
These are February's hottest housing markets
A tale of two housing markets, economist says
In January, annual home price growth slowed for the seventh consecutive month, according to the latest S&P CoreLogic Case-Shiller Indices report.
Although some markets have seen significant price declines, others have experienced price increases. That dynamic has been primarily driven by tech layoffs on the West Coast, where demand and home prices fell. On the East Coast, markets are seeing increased demand as workers return to the office, according to CoreLogic.
"The divergence in home price changes across the U.S. reflects a tale of two housing markets," CoreLogic Chief Economist, Selma Hepp, said in a statement. "Declines in the West are due to the tech industry slowdown and a severe lack of affordability after decades of undersupply. 
"The consistent gains in the Southeast and South reflect strong job markets, in-migration patterns and relative affordability due to new home construction," Hepp continued.
The slowdown in home prices and lower interest rates have made buying a home more affordable for some. If you are ready to shop for a mortgage loan or are looking to refinance an existing one, you can use the Credible marketplace to compare rates and lenders and get a mortgage preapproval letter in minutes.
These states' student loan forgiveness plans would work even if Biden's fails
Have a finance-related question, but don't know who to ask? Email The Credible Money Expert at moneyexpert@credible.com and your question might be answered by Credible in our Money Expert column.