'Sandwich generation' survey says Americans caring for children and aging parents are financially stressed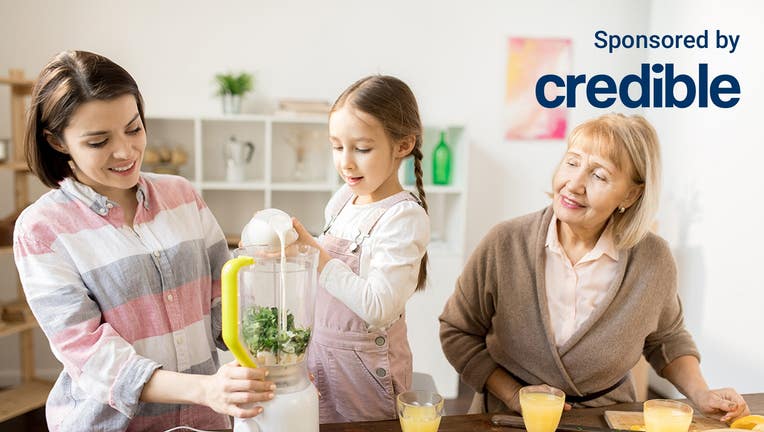 article
Most Americans sandwiched between caring for children and aging parents are stressed about affording their financial obligations over the next decade, a new survey said.
While 66% said they are at least "somewhat stressed" about the costs of having to take on the care of aging parents while still raising a family, only 32% discussed their financial needs with their parents, the Policygenius survey said. 
Many Americans would likely have to take on debt to cover the cost of caring for an aging parent, the survey said. Thirty-three percent of respondents said they would take on additional debt to cover their parents' out-of-pocket expenses, but only 15% said they would spend less on their kids to cover those expenses.
"The sandwich generation is a term used to describe those who are caught between the responsibilities of taking care of their children and taking care of their aging parents," Diane Bourdo, president of The Humphreys Group, a wealth management firm, said. "This can be a time of great stress for many Americans, as they feel pulled in multiple directions at once, on top of trying to manage their own needs. 
"To make matters even more stressful, many members of this generation are at an age where they are starting to think seriously about and plan for retirement," Bourdo continued. "Trying to stretch their time, resources and money can feel like a never-ending hamster wheel."
Preparing for retirement can be a challenge when you have additional high-interest debt. If you are getting ready to retire, a personal loan can help you pay down debt at a lower interest rate to help you save money. You can visit Credible to compare multiple lenders at once and choose the one with the best interest rate for you.
Mortgage rates drop again, creating opportunity for homebuyers: Freddie Mac
Saving is key to lessening financial stress 
For Americans who make up this "sandwich generation," dealing with the additional costs of caring for aging parents can make achieving already complex life goals, like saving for education or retirement, more challenging. 
Planning and saving early for long-term goals like retirement and higher education is the best defense against the financial stress that may come with an unexpected need to care for an aging parent, according to Gift of College COO Patricia Roberts.
"The bottom line is: Having accumulated savings for both retirement and college can lighten the financial and emotional blow when the time comes to support an aging loved one who is in need of your care," Roberts said. 
If you're using student loans to pay for college but federal funding doesn't cover everything you need, you could consider taking out a private student loan. You can visit Credible to compare multiple private lenders at once and choose the one with the best interest rate for you.
Inflation drops in December – will the Fed slow interest rate hikes in 2023?ILL THE FED SLOW INTEREST RATE HIKES IN 2023?
Americans can take these steps to help safeguard their finances
There are several other measures caregivers can consider to help them overcome the unique challenges of juggling multiple financial responsibilities, according to Policygenius financial expert Myles Ma. 
"Being a caregiver, whether for your children or parents, can be extremely stressful, especially when you're balancing it with other responsibilities and your long-term goals," Ma said in a statement. "What's really surprising is how seldom people are talking about what this entails, especially with their loved ones, which could explain why many of them also don't have financial protection, like life insurance, in place."
Americans taking care of aging parents can safeguard their finances in the following ways, according to Policygenius:
Talk to parents about future long-term care needs
Twenty-four percent of respondents have never discussed a plan for long-term care with their parents, the survey said. Yet this is a crucial step to making a detailed financial plan.
"A lot of times the conversation hasn't happened at all, and both sides know they need to talk about this, but they don't know how to get started," Tom Massie, a certified financial planner, told Policygenius. 
Consider long-term care insurance 
Forty-eight percent of respondents surveyed said they would pay for the costs of long-term care for their aging parents with Medicare. However, Medicare doesn't cover this expense. 
Taking out a long-term care insurance policy or adding a long-term care insurance rider to a parent's life insurance policy could help cover these costs. 
Get life insurance to protect your loved ones
Although many Americans are simultaneously caring for aging parents and children, 49% said they didn't have life insurance coverage to protect against loss of life. Only 29% said they had disability insurance to protect against loss of income. 
If you are retired or are preparing to retire, paying down debt with a personal loan can help you reduce your interest rate and monthly expenses. You can visit Credible to compare multiple personal loan lenders at once and choose the one with the best interest rate for you.
Have a finance-related question, but don't know who to ask? Email The Credible Money Expert at moneyexpert@credible.com  and your question might be answered by Credible in our Money Expert column.