1 person killed when tornadoes hit Oklahoma, Arkansas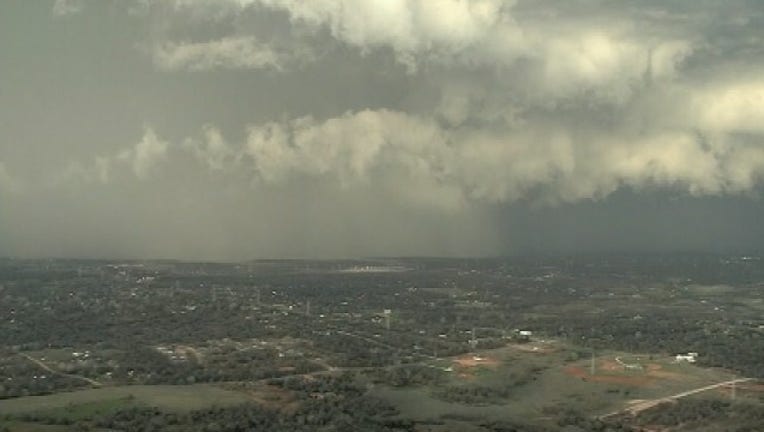 article
TULSA, Oklahoma - Authorities say one person is dead and multiple others are injured after tornadoes hit Oklahoma and Arkansas.
Tulsa County Sheriff's Capt. Billy McKelvey says a mobile home park near Sand Springs in the Tulsa area was nearly destroyed Wednesday. It's not clear yet whether it was a tornado or straight-line winds that hit the mobile home park.
McKelvey says one person was killed there. He said multiple other people were injured, though he couldn't say exactly how many people.
Sirens also went off at Moore, Oklahoma, where 24 people died in a top-of-the-scale EF5 tornado in 2013. Television coverage Wednesday evening showed a small twister on the ground. Another tornado was reported near the fairgrounds in western Oklahoma City.
Others touched down in the Ozark Mountains of northwestern Arkansas.
Copyright 2015 The Associated Press. All rights reserved. This material may not be published, broadcast, rewritten or redistributed.