13 arrested in Denton County online solicitation sting involving minors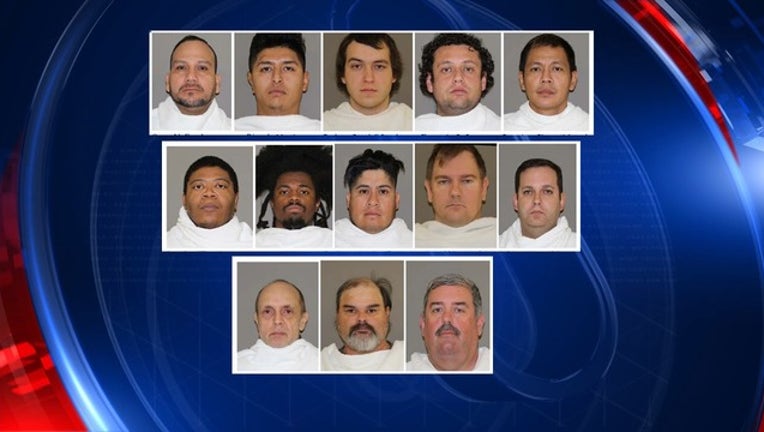 article
More than a dozen men have been arrested and charged in a recent online solicitation sting operation in Denton County.
The Denton County Sheriff's Office says 13 men were looking to have sex with minors and agreed to meet up with undercover agents posing as teens. Instead, they showed up and were met by authorities and arrested.
One of the suspects is Chad Alan Hightower, a former Wise County Sheriff's Deputy. He was also arrested in 2014 for taking pictures of naked sex offenders.
All suspects arrested have been charged with at least one count of online solicitation of a minor.
ICE has placed immigration detainers on two suspects believed to be in the US illegally.
Investigators say they're continuing to gather evidence on seven more suspects.
The suspects arrested were:
Oscar N. Escobar
Ricardo Martinez
Zachary Randall Stephens
Florencio G. Carmona
Francisco Pinacati Artacho
Brandon Elliott Boone
Lucas J. Hammond
Saturnino Castillo Nunez
Donald Ray Noska
Roberto Manuel Gomez
James Douglas Long
Scott Anthony Green