18-wheeler catches fire on NB I-35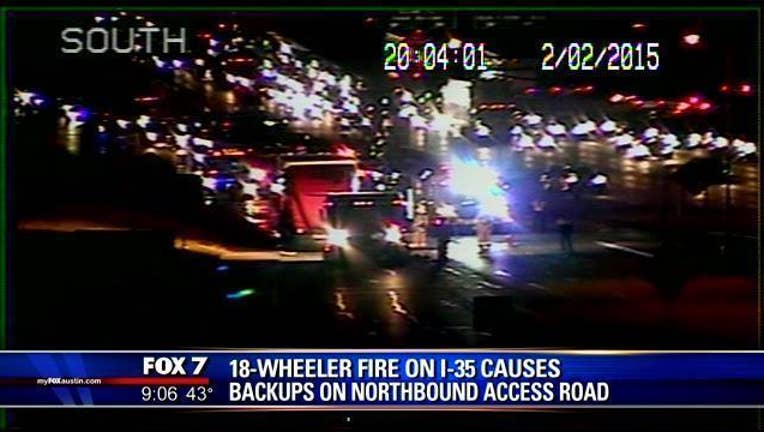 article
AUSTIN, Texas - An 18-wheeler caught fire on the northbound access road near 51st Street on I-35 Monday night.

The Austin Fire Department was able to get the fire out quickly but the cleanup is taking some time.
As you can see, the mess caused a lot of backups along the access road and the interstate.
There's no report of injuries.