18-year-old arrested and charged for sexual assault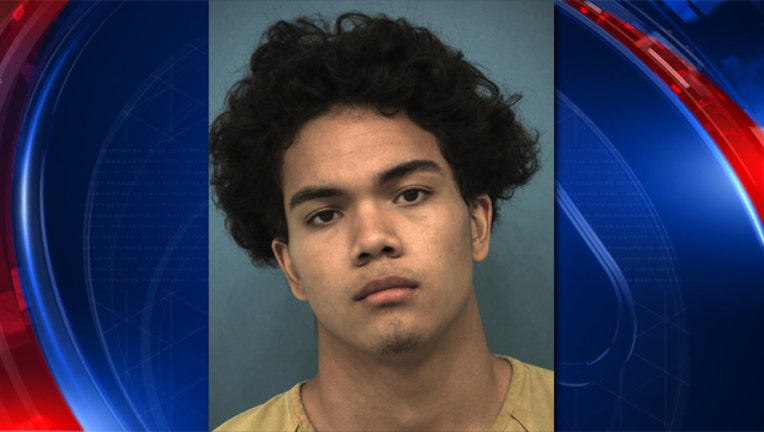 article
The Austin Police Department has arrested and charged 18-year-old Deshun Semaj Thomas with the sexual assault of a fellow classmate on Saturday, March 4, 2017. 
According to APD, a victim reported on Monday, March 13, 2017 that she had been sexually assaulted by two of her classmates from McNeil High School, Thomas and another suspect who has not been charged.
The victim and Thomas also worked together.
According to the victim, she got off of work at 11 pm on the night of the sexual assault and asked the second suspect for a ride home. The victim and suspect waited for Thomas to get out of work and then the three of them went to the second suspect's house where he lived with his mother. 
The mother was not home at the time. 
Thomas and the second suspect began smoking weed and drinking vodka. The two tried to pressure the victim to drink and smoke even though she told them she did not feel comfortable. 
Thomas told the victim he would watch out for her and offered her a glass of water. 
After drinking the water, the victim began to feel sleepy. She went into the living room and laid down on the couch. After falling asleep, the victim woke up to Thomas laying on the couch with her. 
The victim said she could not talk and felt like her body was shaking. 
Thomas began to sexually assault the victim and attempted to penetrate her anus. When the victim screamed out in pain, Thomas rolled her over and penetrated her vaginally. According to the victim, she was whimpering and saying no but Thomas put his hand over her mouth and told her to be quiet. 
Thomas than brought the victim into the second suspect's bedroom where he also sexually assaulted her. 
On Sunday, March 5, 2017, Thomas and the victim talked via SnapChat. During the SnapChat conversation, the victim is upset and and explaining how difficult of a time she is having dealing with the sexual assault. 
Thomas apologized repeatedly and asked the victim not to tell anyone what happened. 
Detectives with the Austin Police Department interviewed both Deshun Thomas and the second suspect in an attempt to obtain a statement. Both suspects invoked their Miranda Rights and refused. 
Police officers were able to arrest and charge Thomas with sexual assault, a second degree felony. 
His bond has been set at $100,000.