Firefighters contain fire at abandoned apartment complex in East Austin
AUSTIN, Texas - Austin firefighters are battling a fire in East Austin.
The fire broke out Thursday morning at a boarded up apartment complex located at 5211 Cameron Road.
That's near I-35 and 51st Street.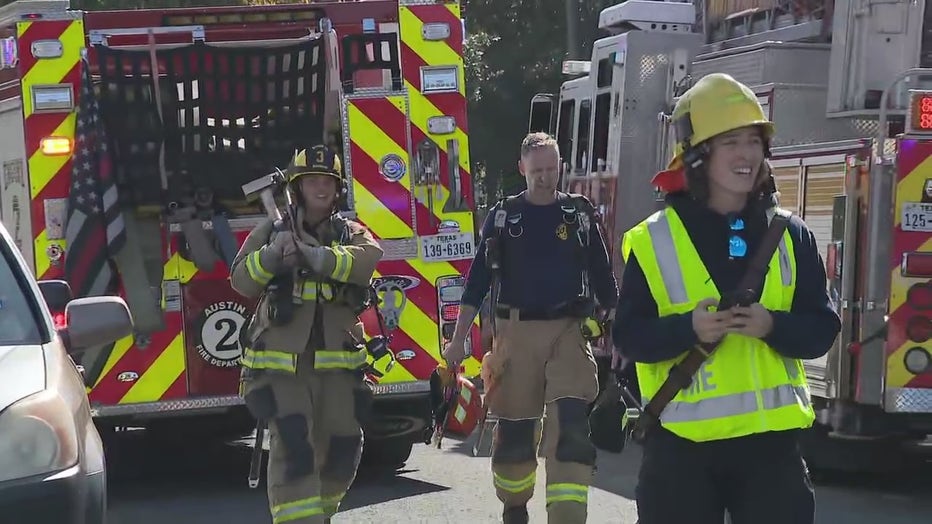 AFD said initial reports were of smoke coming off the ceiling of the upper apartments.
The fire went to two alarms, but the second alarm was canceled.
Austin firefighters battling a fire in an East Austin apartment complex. (Austin Fire Department)
Firefighters say the initial crews on scene made a great stop, which allowed them to cancel the second alarm.
As of 11:05 a.m., the fire is out. 
Investigators will remain on scene to determine what caused the fire.
AFD says there is heavy congestion in the area, and driver should continue to avoid the area if they can.