2 papal parades, more passes available after ticket outcry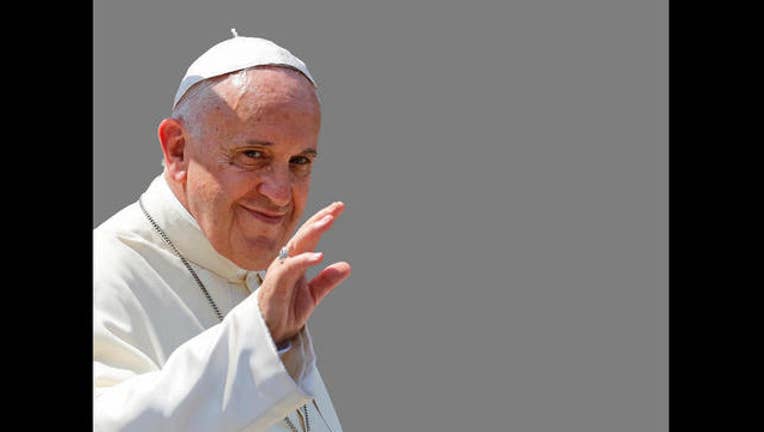 article
PHILADELPHIA (AP) — After an outcry over plans to keep most of Pope Francis' audience at his biggest Philadelphia events several blocks away, organizers Thursday announced the pontiff will parade through downtown twice and said they would set aside 30,000 tickets for the public to get a closer view.
"Everyone wants to see the pope, and we totally, totally get that," said Donna Crilley Farrell, executive director of the World Meeting of Families — the triennial Catholic conference attracting Francis to Philadelphia.
Farrell said the parades, along the Benjamin Franklin Parkway where Francis will attend the World Meeting's closing ceremony on Sept. 26 and celebrate an outdoor Mass on Sept. 27, will give everyone an opportunity to see the pontiff up close.
Farrell moved quickly to respond to the backlash, calling a press conference outside her office in 93-degree heat, after she said she was caught off guard by a Secret Service announcement Wednesday revealing the long-discussed ticket plan.
A two-and-a-half block space from Francis' stage and altar in a park near the Philadelphia Museum of Art to the fountain at Logan Circle is being restricted to ticketholders.
The Archdiocese of Philadelphia said late Thursday that a map released by the Secret Service had left the impression that the ticket zone was twice the size, putting non-ticketholders more than a half-mile, or five blocks, away from the pontiff.
The tickets will be free, but hard to come by.
Aside from public allotments announced Thursday of 10,000 for each of Francis' three outdoor events, tickets are only being given to parishioners and special guests. Organizers would not say how many tickets were being printed or how many were being given to event sponsors.
The ticketing fiasco erupted a week after organizers ramped up marketing and unveiled a new slogan, "I'll Be There," to encourage attendance amid fears that months of discussions about tight security had scared people from attending. Hotel bookings, rail pass purchases and charter bus signups have all been far lower than expected.
Farrell continued the campaign Thursday, calling the parkway the best place in the U.S. to see Francis — even if that view is partially obscured by trees, fountains and sculptures. Papal events will also be broadcast on 40 huge screens throughout the city for crowds not close to the stage or altar, organizers said.
"A huge part of this is the experience, is the pilgrims joining arms and singing and waving their flag, from Toledo, Ohio, and Toledo, Spain," Farrell said. "It's going to be the most joyful experience ever."
Organizers said they would make 10,000 tickets available to the general public for each of the parkway events through a website on a first-come-first-served basis starting Sept. 9.
They also said they are doubling, to 10,000, the number of tickets being made available to the public to attend Francis' Sept. 26 speech at Independence Hall on immigration and religious freedom. Those tickets will be available online beginning Tuesday. The rest of the tickets for that event were previously set aside for parishes that serve mostly immigrants.
Tickets for the closing ceremony and the Papal Mass are being allotted to the 219 Catholic parishes in the Philadelphia area based on the size of their congregations.
Limited supplies are being given to surrounding dioceses in New Jersey, Delaware and other parts of Pennsylvania and to other faith communities and church social service programs, including a program that works with Philadelphia's homeless.
The diocese in Allentown, about an hour's drive north of Philadelphia, reported receiving just 400 tickets for its 275,000 members.
The churches and dioceses will decide how to dole out the tickets, organizers said. Some plan on using a lottery system. Tickets that aren't used will be reallocated to parishes that run out.
Organizers said ticketholders will only account for about 15 percent of the expected crowd on the Benjamin Franklin Parkway.
Church officials have estimated that as many as 1.5 million people will attend the papal Mass.
The pope's Philadelphia visit will close out his first trip to the U.S. after stops in Washington and New York. All the papal events in those cities will also be ticketed, including a newly added procession through Central Park.
___
This story has been corrected to show the non-ticketed area will be about 2 ½ blocks from the pope, not five blocks.