2 questioned in 'Empire' case released without charges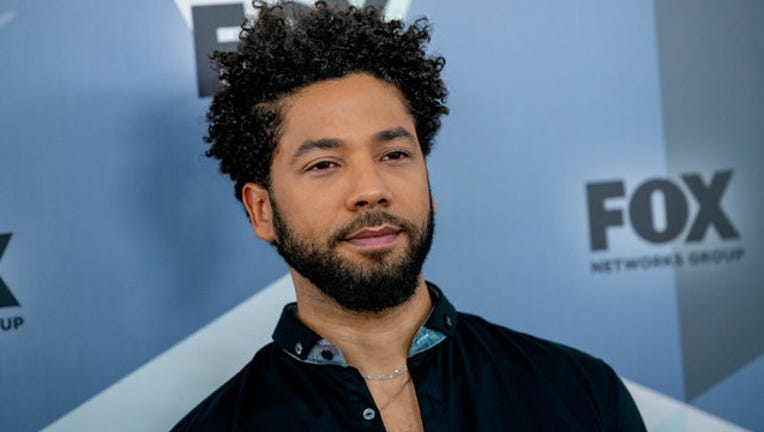 article
CHICAGO (Sun-Times Media Wire) - Two men questioned in the attack on "Empire" actor Jussie Smollett have been released without being charged.
"Due to new evidence as a result of today's interrogations, the individuals questioned by police in the Empire case have now been released without charging…," Chicago police spokesman Anthony Guglielmi said in a statement.
The individuals are no longer considered suspects, Guglielmi said. He said detectives would continue working on the case.
Police say two people captured surveillance photos were walking on New Street near Illinois Street between 1:30 a.m. and 1:45 a.m. Jan. 29, about one block away from where Smollett told officers he was at 2 a.m.
"While video does not capture an encounter, detectives are taking this development seriously and wish to question individuals as more cameras are being reviewed," Guglielmi said on Twitter at the time.
Smollett was attacked around 2 a.m. Tuesday as he was walking back to an apartment after a late-night meal at a Subway restaurant at 511 N. McClurg Court, police said.
Two men indicated they recognized Smollett and yelled racist and homophobic slurs at him in the 300 block of East North Lower Water Street, before they hit him in the face, poured what is suspected to be bleach on him and put a rope around his neck, Smollett told police.
Smollett walked into Northwestern Memorial Hospital where he was treated for lacerations to his face and neck and later released.
After describing the attackers as men wearing ski-masks and all black clothing in an initial report filed with police, Smollett told detectives in a follow-up interview that the men yelled "this is MAGA country" after they assaulted him.
Police did not initially name the victim, but a statement from 20th Century Fox identified him as Jussie Smollett.
"We send our love to Jussie, who is resilient and strong, and we will work with law enforcement to bring these perpetrators to justice," studio officials wrote in the statement. "The entire studio, network and production stands united in the face of any despicable act of violence and hate — and especially against one of our own."
Congressman Bobby Rush on Wednesday wrote a letter to the FBI asking the bureau to open a hate crime investigation into the attack.
"As you are aware, crimes of this nature strike fear at the very core of a community and have a long-lasting impact on its members," Rush wrote to FBI Director Christopher Wray. "They are, therefore, rightfully characterized as hate crimes."
The FBI is already investigating a letter sent on Jan. 22 to Fox and "Empire" offices that used "threatening language" toward Smollett, police said. The letter was laced with some type of white, powdery substance, according to a police spokesman.
Activist Andrew Holmes offered a $2,000 reward for information leading to an arrest and conviction in Smollett's attack. Holmes said confidential tips can be called in at (800) 883-5587.
More than a dozen police detectives, some specializing in hate crimes, are working the case. They asked anyone who has information or witnessed the attack to call detectives at (312) 747-8382 or submit an anonymous tip at cpdtip.com.