2 slain nuns remembered for helping the needy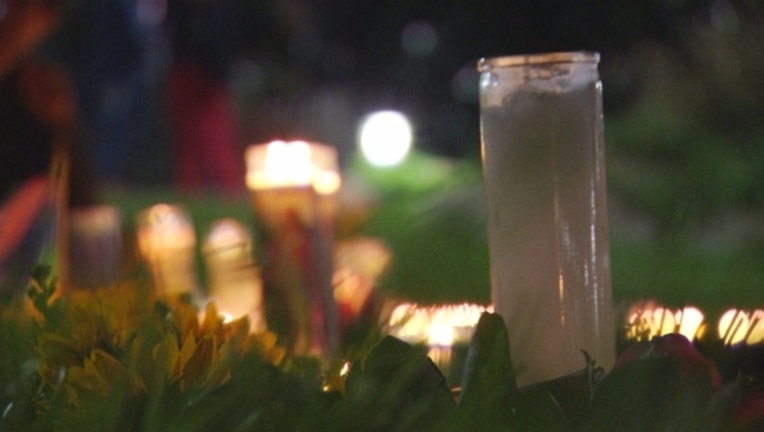 article
DURANT, Miss. (AP) — Hundreds of people filled a cathedral in Mississippi's capital city on Monday to remember two nuns who spent decades helping the needy and were found stabbed to death last week in their home in one of the poorest counties of the state.
An initial court appearance was scheduled to take place hours later for the man charged with two counts of capital murder in the slayings of Sisters Margaret Held and Paula Merrill, both 68. It was not immediately clear whether Rodney Earl Sanders, 46, of Kosciusko, Mississippi, would be represented by an attorney during his appearance Monday afternoon in Durant city court.
Capital murder is be punishable by execution or life in prison; the sisters' religious orders have issued a joint statement against the death penalty.
Sanders confessed to the killings but gave no reason, said Holmes County Sheriff Willie March, who was briefed by Durant police and Mississippi Bureau of Investigation officials who took part in Sanders' interrogation. Sanders had been living about 15 miles east of the sisters' Durant home. He has been held at an undisclosed jail since his arrest late Friday.
Merrill and Held worked as nurse practitioners at Lexington Medical Clinic, about 10 miles west of Durant, where they often treated poor and uninsured patients with diabetes and other chronic conditions. Their bodies were found in their home after they failed to show up at work Thursday.
The clinic in Lexington and the nuns' home in Durant are in Holmes County, population 18,000. With 44 percent of its residents living in poverty, Holmes is the seventh-poorest county in America, according to the Census Bureau. The killings shocked people in the small communities where the women committed their lives to helping the poor.
Bishop Joseph Kopacz and more than 20 priests from the Diocese of Jackson celebrated a memorial Mass on Monday at the small but ornate Cathedral of St. Peter in downtown Jackson, about an hour's drive south of Durant. The front pews were filled by family members and sisters from Held's and Merrill's religious orders, the Kentucky-based Sisters of Charity of Nazareth and the School Sisters of St. Francis of Milwaukee.
The Rev. Greg Plata, who ministers at the church in Lexington, Mississippi, where Held and Merrill led Bible study, praised them for their lives of service. Plata also noted the joint statement against the death penalty released Sunday by the sisters' orders.
"Justice for a heinous crime demands punishment, but it does not demand revenge," Plata said.
On Sunday, more than 300 people attended a service at the church in Lexington.
Warren Strain, spokesman for the Department of Public Safety which includes the Mississippi Bureau of Investigation, said the organization would neither confirm nor deny that Sanders confessed.
Records from the Iowa Department of Corrections show Sanders was in prison from June 2004 to February 2011 on a conviction of second-degree robbery. Records show he also was in prison in Iowa from August 1999 to August 2002 on a conviction of theft, and from April to October 1996 for two counts of third-offense drunken driving.
Sanders was on probation after a prison term for a felony drunken-driving conviction in Mississippi last year, said Grace Simmons Fisher, a spokeswoman for the Mississippi Department of Corrections. He was also convicted of armed robbery in Holmes County, sentenced in 1986 and served six years.
___
The Associated Press' Rogelio V. Solis contributed from Lexington, Mississippi, and Rebecca Santana contributed from New Orleans.